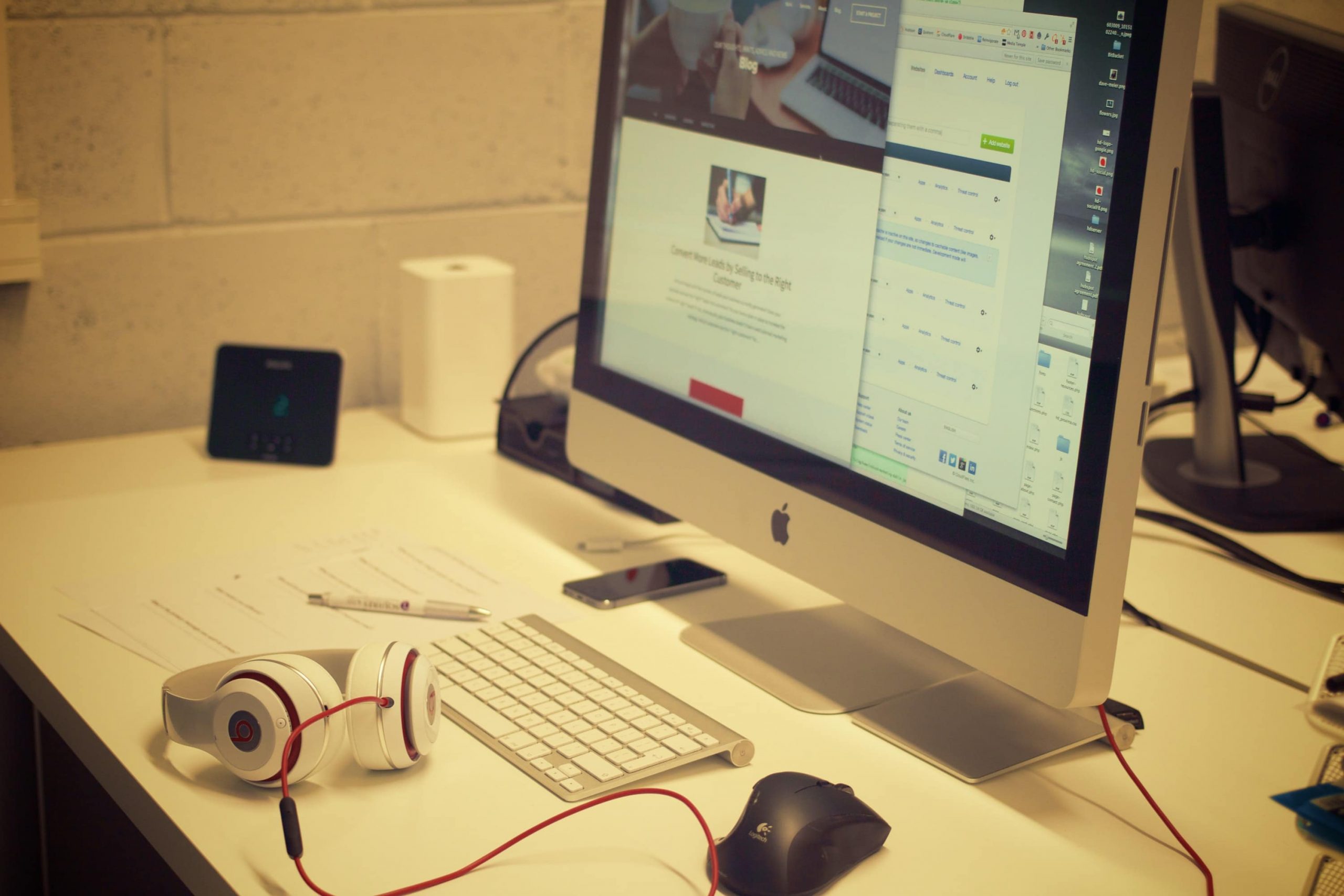 If you're wondering why you should opt for a professional web design and website development provider, the answer is simple. And it's so you don't have to deal with creating a website for your business.
Let's face it. Even user-friendly platforms like WordPress and BigCommerce aren't necessarily intuitive for people who have no WordPress development or BigCommerce website design experience. Do you really want to try your hand at something like web development for the first time when the end product is supposed to represent your brand?
If you're like many business owners and managers, the answer to that question is a definitive no. You want your website to reflect your expertise and brand in the best, most attractive light possible. Unless you happen to be a professional web designer and developer, your site will only succeed at doing those things if it's professionally designed and developed.
Difference between Web Design and Website Development
While many people use the terms "website design" and "web development" interchangeably, they don't refer to the same thing. Web design involves the customer-facing aspects of a website whereas website development generally refers to all the things on the back-end of a website. To put it simply, web development is necessary for a website design to come to life on the Internet.
Although there are differences between design and development, and they generally require different skills sets, codes and languages to execute, there is one thing that they have in common. What do they have in common? They both need to be done by a professional if you want the best possible website for your business.
Reasons to Go with a Professionally Made Web Design
Are you still on the fence about the need for a professional web design? If so, there are plenty of reasons out there that should convince you that choosing a professional design is the right choice to make.
You'll Have a Custom Website Design
If you try to build a website yourself, you may find yourself constrained by the platform or template you use. You may only be able to use a certain kind of image and the options for styling your content may be limited. Even worse, your own skill set may limit what you may be able to do with your web design.
When you hire a professional web designer, the world is your oyster, so to speak. All the things that might limit or constrain you vanish and you'll be able to have the website of your dreams. After discussing the goals that you have for your website with your designer, the person will create a custom website that matches your specifications exactly and that's designed to achieve your objectives.
You'll Experience Less Stress and Fewer Bugs
Building a website can be pretty stressful even for the most talented professional designer. If you attempt to create a website on your own, the amount of stress you'll experience will likely be even greater because you don't have the skills or experience to design a working, aesthetically pleasing website.
Although you'll experience stress while building your site, things can get even more worrisome if your website goes live and it's riddled with bugs. Will you know what to do if your images don't load properly? How will you react when your text is skewed to the right or left? What will you do if your website becomes infected with malware or a virus?
When you hire a professional web designer, you'll hand over a lot of stress that sometimes accompanies creating a website to someone who knows how to handle it and put it to work to make the finished product even better. Because your designer will have created websites before, the odds are good your site will launch will fewer bugs than it would if you made it yourself.
If your site does have a few issues or it becomes infected, you won't have to worry. That's because your web designer will take care of those things for you.
Your Site Will Benefit from Increased Creativity and New Technology
If you attempt to design your own website, you'll be limited to your own ideas and the technology you're already familiar with. When you work with a professional, you'll be able to tap into that person's creativity, which can benefit your website greatly.
Since the person you hire will be in the business of making web designs, the individual will be familiar with the latest technology and features that are available for websites. Given that knowledge, your designer will be able to incorporate new features into your web design that you might not have even known about.
Your Web Design Will Include the Latest Trends
New web design trends are evolving all the time to keep up with the wants and needs of consumers. A professional website designer will be familiar with the latest design trends. Just as importantly, your designer will be able to incorporate the latest trends into the design of your website.
If your site doesn't show off some of the most recent design trends, it will appear dated the moment it launches. This will give the impression that your brand is out of step with the times and that you're not responsive to consumer demands.
Your Site Will Rank More Favorably
It's not overstating things to say that search engine optimization starts with your web design because it does. If you want your website to rank well in search engine results pages – and who doesn't want that – going with a professional web designer is an absolute must.
If too much CSS or JavaScript is used in a web design, it can negatively influence where the site lands in SERPs. Flash elements, HTML frames and pages that load too slowly can also affect your site's position in SERPs. All of these problems and many others that can damage your SEO results can be avoided by hiring a professional to design your website.
Our Web Design and Development Services
You can enjoy all the benefits that go hand in hand with hiring a professional website designer by hiring Going Clear. We offer a full suite of web design and website development services to small and midsize business operating in a wide array of industries. Whether you want a brand-new website or you want to have your current site redesigned, we're up to the task.
Contact GoingClear to get your website design project underway today.