A Step By Step Guide For Performing A Site Audit For Your B2B Boston Tech Website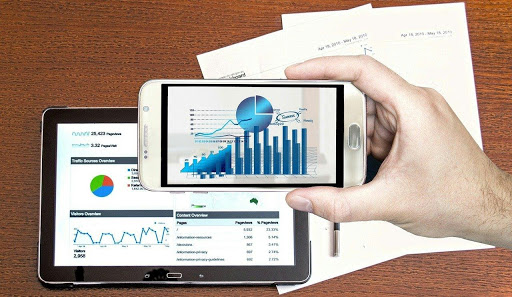 With the massive shifts in consumer behavior many industries experienced throughout 2020 as a result of COVID-19, marketing and advertising firms are pushing clients to reassess their online presence in 2021. Through this review process, marketers are looking to help businesses realign messaging and overall advertising strategies to the new, fresh expectations of a client base focused on brand identity and advocacy for workers and the community.
In this discussion, we're going to help our clients and readers understand the question with a little more clarity: what is a site audit? We'll break down the steps to assessing your website from top to bottom, including technical elements, and how to gauge what needs to be adjusted based on both on-page and off-page data sources indicating the effectiveness of your content. Let's dig into that first bit and work our way out from there.  
What is A Site Audit
We gauge the effectiveness and impact of our marketing and advertising tools based on several key performance indicators, or KPIs. To have accurate data and a clear understanding of how our website is supporting our mission, the technologies and strategies built into the site must be targeted in the right way. 
When behaviors of the consumer base are known to change as drastically as we've seen over the last year, it's necessary to realign our website to better perform relative to search engine algorithms so that your website takes proper advantage of new search behaviors used by consumers and you remain competitive in your industry segment. 
This is not a rebranding or a revision of your core mission as a company. Rather, think of it as a tune-up for one of the most powerful marketing tools in your repertoire. The audit process should focus on readdressing several key optimizations. 
Website Performance Optimization
Algorithms generally rank not only on your SEO content but also on the speed at which your page loads and performs. With website technologies constantly evolving, it's always a great strategy to start the year checking under the hood and making sure that you've addressed to major performance requirements: 
Your site is built for fast-loading with optimized images and back-end page optimization to meet demanding page-load speed requirements of search engine standards. 

Your site is optimized to automatically adapt to viewing on multiple devices but especially with a mobile-first approach.  

Your website is free of errors; at no point will a link on your page give an error response. If broken links do pop up, make fixing or replacing those links and information a priority. 
User Interface and Experience–UI/UX
Performance optimization can include a deep dive into the user experience as well, to ensure there are no obstacles to navigating the site via the user interface. In addition to the UI, we want to page attention to the user experience (UX) and test that the navigation and calls-to-action, and other triggers across the site all lead users through the buyer's path efficiently and naturally. Testing the pathing and journey across the page ensures that the user remains engaged and on the page long enough to engage with your inbound funnels and conversion mechanisms outlined below. If there are distractions to the buyer's path that creates friction and distraction, streamline those distractions out of the interface to most effectively clear the path for the user.
Search Engine Optimization 
A properly calibrated website is akin to an extremely powerful radio transmitter with a directional antenna. If not properly calibrated, the wrong people will hear your messaging, while your target audience will miss all of your great content and engagement efforts. This requires a deep dive into your target audience, in this case, referred to as your buyer personas, to ensure they are the right audience for the products and services you have available.
Auditing your site search engine optimization (SEO) identifies keywords you might be missing or opportunities to replace underperforming words and phrases with updated words. This approach takes a user-first strategy as the driving force to what you do, as you'll be using on-page statistics to determine what paths visitors have followed to reach you, including the keywords and which pages were most effective as landing pages. This builds efficiency into your process that attempts to tweak your site at every rumored SERP algorithm update just won't provide. 
One important focus point for SEO success is the quality of the content on your landing pages, blog, and other site content. Keeping focused on your buyer personas, you must provide an informative and relevant reading that is well-written and creates value for your readers. Over time, this will boost your brand recognition as you will be mentally elevated as a solutions provider for the types of business challenges readers are facing, and suddenly more readers are becoming active clients. 
Conversion Rate Optimization and Off-Site Components
What's your website for if not lead generation and conversion? In the above optimizations, we are looking at the various technical components of the page, but at this stage, we're digging deep into the KPIs of your site and using analytical data to determine user behaviors. 
How are they arriving at the site? 

What pages are they landing on from your inbound funnels? 

Do the landing pages keep visitors engaged long enough to capture their contact information or route them into the next stage of the conversion process? 

Which CTA's and landing pages are performing most effectively, and which aspect of your marketing strategy isn't drawing in customers?
Interpreting this information can lead to strategic revisions to your page structure as well as help you to refocus and retarget off-site material to focus on what's working and fix what isn't. 
Technical Considerations
Search engine optimization is often dependent on how search engines can interface with your website and extract information from it. Several optimizations have less to do with the content you've created or the website you've built, and more to do with how you've built that website and the effort you've put in on the backend.
Limit the amount of JavaScript in your navigation and page transitions, as this content is difficult for search engines to index and map if not properly calibrated and tagged.

Make it easier for search engines to index your page by including navigational tags in the code, as well as an XML sitemap and robot.txt file that controls how web crawlers index the information on your site, despite the structure.

Use a canonical tag to control which version of your site is considered the preferred version, allowing you to build out localized and targeted pages without impacting your overall SEO. 
Trust a Digital Expert to Take on the Auditing Task for Your Site
As a small- to medium-sized business trying to regain its footing in 2021 after spending most of 2020 gasping on the mat, understand that the team here at GoingClear doesn't expect you to pull off this site audit on your own. We want you to focus on sales growth and recovery. Let us do the heavy lifting and perform your buyer persona reset. From there, we can dig into your webpage and bring everything into line for the New Year. Your customers will appreciate the restructuring and your bottom line will love us too.