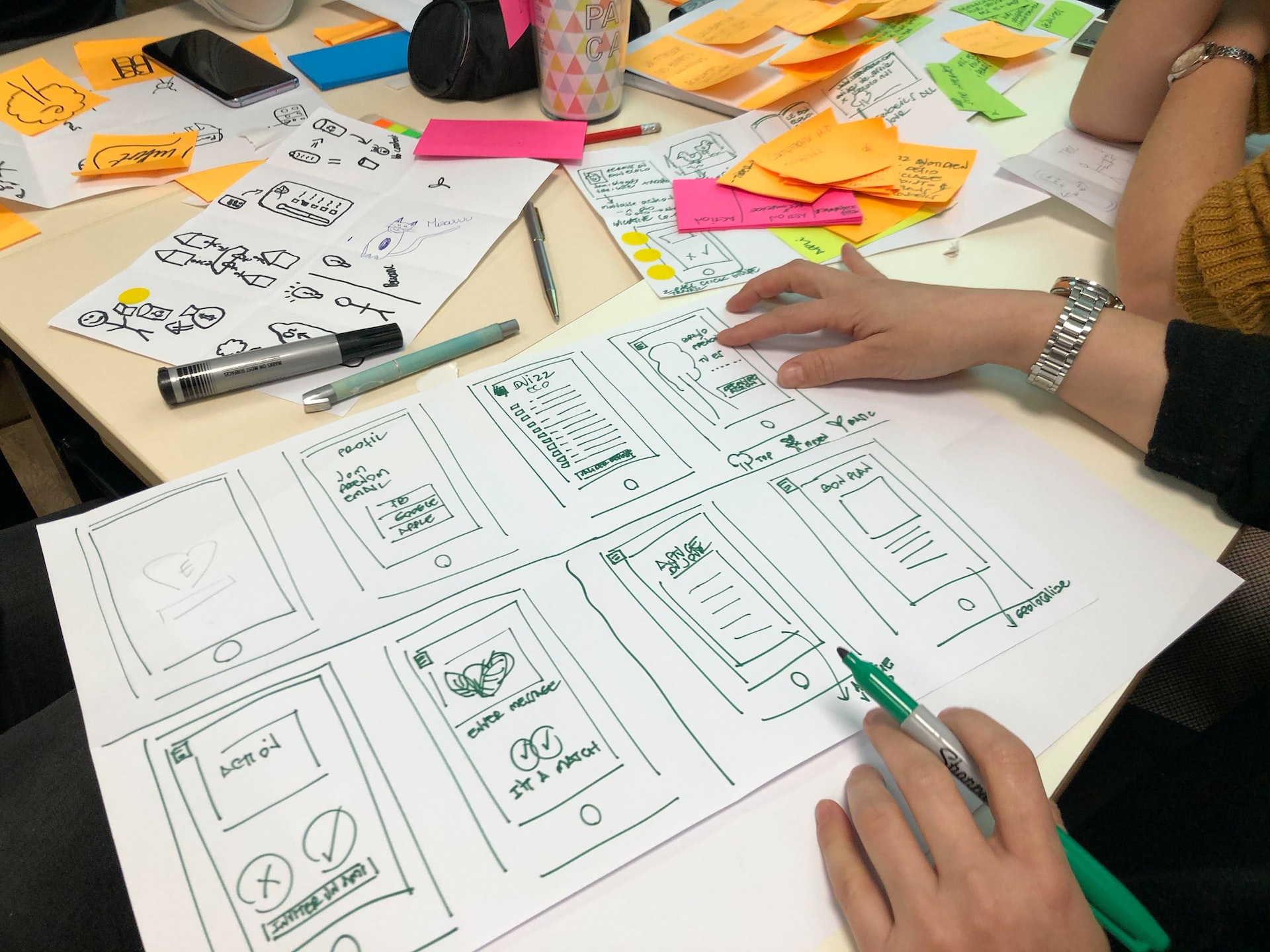 Websites have come a long way from the days when neon colors and simplistic icons were seen as the best web design choices. Thankfully, because those websites could give visitors eye strain and headaches!
Over the years, designing websites has become far more accessible to the ordinary person and doesn't require a degree in programming to dabble with. Of course, to create a brilliant B2B website, you need to know what you're doing. Most business owners don't have the time to learn about good website development.
Enter custom website development and agencies that offer this as a service.
But what is custom website development, and can it be beneficial to a growing business?
Custom Website Development: What It Entails
The process of custom website development is centered around creating a customized website solution for a specific brand and company. It can also aim to create a website around a unique product or service.
Custom website development can help a business stand out from its competition by having a website that isn't just a duplicate of the most common templates. A cookie-cutter website won't make a good impression on potential customers.
With custom website development, many elements are taken into consideration to build a website that accurately represents a brand. A custom website can be designed to meet a company's exact needs.
Benefits of Custom Website Development Solutions
There are many reasons why custom website development should be considered by serious businesses. Discussing them all in great detail will keep us busy for quite a while, but here's a brief look at the main benefits:
Branding
A custom website can capture a business' branding far better than a generic version ever could. There's nothing wrong with using templates to build a website, but they offer no creative freedom and flexibility.
A custom website using the brand's palette, specific fonts, logo, and other brand-related elements is superior to a website that looks like all the others out there and is much better for branding.
Long-Term Investment
A custom website is not just a project that offers value for a little while, it is a long-term investment that can scale as needed. As your business grows, you can add or remove features and elements to your and from your website. 
Ideal for Complex Websites
Although using templates and website platforms like WordPress can help you create interesting websites, you can only go so far with them. Adding customization can become fairly tricky after a point, and the website can also become very slow with too many plugins and functionalities. 
A custom website can avoid all these issues and even speed up your website and improve performance.
Enhances User Experience
User experience is an important factor for any business, and with a custom website, it's much easier to focus on this aspect. A website can be designed around the ideal customer, making it appealing in all the right ways.
Improves SEO
Search Engine Optimization (SEO) is critical for online businesses (or any business with a website), and a custom website will always be better at it than a generic one. Although search engines don't give preference to custom websites, it is easier to get noticed by the algorithm with the features and capabilities of a custom-designed website.
Points of Caution for Custom Website Development
Custom website development can be fantastic, but it's important that you don't just jump in and get started. There are a few considerations to keep in mind before you start using custom website development solutions.
Costs
You naturally have a budget that you're working with, and sticking to it is usually non-negotiable. A custom solution will be more expensive than using a template website, so make sure you know all the costs involved.
Time-Consumption
The perfect custom website won't be designed in just a day or a week. It can take quite a lot of planning, and there may also be issues like bug fixes and updates that slow things down. Keep this in mind.
Consider Business Goals
While it can be tempting to design the best-looking and best-performing custom website possible, you must remember your business goals. What do you hope to achieve with your website? Make that your biggest consideration.
When Do You Need Custom Website Development Solutions?
Not all companies will benefit from a custom website, but some have requirements that can only be met with a customized solution. Here are some scenarios where your business would be better off with a unique and custom-made website:
You have specific requirements for an online platform (online store, cloud-based solution, etc.)

Your business offers an innovative digital product

You have a big budget and the freedom of creativity

Your main aim is user experience

You need to impress your website visitors
What Types Of Services Does A Custom Web Development Company Offer?
Although the kind of services you can expect from a custom website development agency or company varies from one to the next, there are some services that most of them will offer.
Responsive Website Design and Development
A responsive website is able to fit different screen sizes and can be viewed from all kinds of devices, including desktops and mobile phones.
Frontend and Backend Web Development
This kind of development includes the kind of details that most businesses don't want to be bothered with, like user interface design and customized backend systems.
Website Support and Maintenance
Once your website is live, you need to have support and maintenance in case something goes wrong. A good website development agency will offer this for many years after working together on the website's design.
Website Redesign
It's not unlikely that your website may need to be redesigned in the future as your business grows. It could also be that your website isn't getting the results you wanted, so you'll have to make changes with the help of the agency that created it.
eCommerce Web Development
Online stores need a focus on eCommerce to make it easy for their customers to shop from them. A custom website development agency will be able to help you build the best possible eCommerce platform.
App Design and Development
Most agencies are also able to help design and develop iOS and Android apps, as well as website apps, and any other related applications that you may need.
Website/Application Migration
Sometimes, it is necessary to migrate from one platform to another, like going from WordPress to Shopify. A website development agency will make this change easier and smoother.
Create the Perfect Website for Your Business Today
Custom website development is about creating the perfect space for your potential and existing customers. It's where they get to know your business before ever dealing with you. It's important to make the right impression immediately.
If you need a Boston-based web design agency that has years of experience and cares about every company they work with, you should be talking to GoingClear. We are experts when it comes to all things website development and we know how to bring your B2B website project to life. 
Get in touch today to chat about your project.