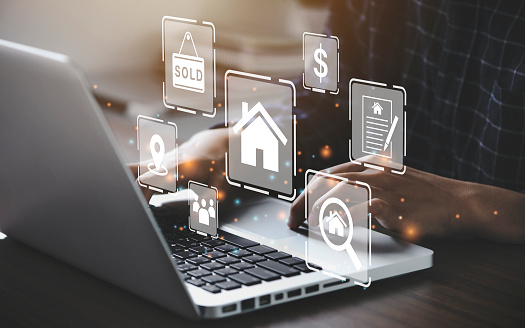 Your website is often the first point of contact between your business and potential customers. It's important to make sure that your site is designed and organized in a way that will appeal to your target audience. In addition, it should encourage them to do business with you. Especially, when B2B buyers typically have a longer and more complex sales process than B2C buyers.
Here are a few best practices to keep in mind when designing your B2B website:
1. Keep It Simple
Your website should be easy to navigate and understand. Potential customers should be able to quickly find the information they're looking for without getting lost or feeling overwhelmed.
2. Highlight Your Products and Services

Make sure your products and services are prominently featured on your website. Use clear, concise descriptions and eye-catching visuals to showcase what you have to offer.
3. Include a Blog

A blog is a great way to share helpful information with potential customers and keep them up-to-date on what's going on with your business. By following these best practices, and the many more explored further throughout this article, you can help ensure that your website is an effective marketing tool for your business.
Why is Enhancing Your Online Presence Important for B2B?
The answer is simple: online visibility is critical for generating leads and driving sales in the B2B world. After all, research shows that nearly 80% of business buyers begin their purchase journey with a web search. What's more, your website is often the first impression a potential buyer will have of your company. As such, it's important to make sure your site is up to par to capture leads and convert them into customers.
Not sure where to start? Detailed below are some essential best practices for optimizing your B2B website.
B2B Website Best Practices
Some of the best practices we will be exploring in greater detail are highlighting premium content to generate leads and making your site mobile friendly. Additionally, optimizing your site for search engine indexing and creating clear calls to action. Finally, we'll discuss demonstrating your B2B expertise and making sure your site is easy to navigate. By understanding these concepts and ideas we have compiled in this article, you are sure to have control of an exceptional website at the tip of your fingers.
Highlight Premium Content to Generate Leads
If you want to generate leads from your B2B website, it's important to offer potential buyers something of value in exchange for their contact information. This is typically done by gating (i.e., hiding behind a form) premium content like eBooks, guides, and white papers.
To increase conversion rates, be sure to use persuasive language and strong calls-to-action (CTAs) on your gated content landing pages. For example, rather than using a CTA like "Download Now," try something more compelling like "Get My Free Copy."
Make Your Site Mobile-Friendly
With mobile usage now surpassing desktop usage, it's more important than ever to make sure your B2B website is optimized for mobile devices. If your site isn't mobile-friendly, you risk losing potential leads – and customers – who will simply go to a competitor's site that is easier to navigate on their smartphones or tablets.
To see if your site is mobile-friendly, just enter your URL into Google's Mobile-Friendly Test tool. If your site doesn't pass the test, don't worry – there are several easy ways to make it more mobile-friendly. For example, you can use responsive design, which automatically adjusts the layout of your site to fit any screen size.
Optimize Your Site for Search Engine Indexing
If you want your B2B website to be found by potential buyers, it's important to make sure it's properly optimized for search engine indexing. This means using the right keywords and phrases, as well as creating compelling title tags and meta descriptions. To get started with search engine optimization (SEO), take a look at our complete guide to SEO for B2B businesses.
Create Clear Calls-to-action
Your B2B website should have a clear purpose–and every element on the site should be geared towards helping you achieve that purpose. For example, if your goal is to generate leads, every page on your site should have a strong call-to-action (CTA) that encourages visitors to take the next step.
Some examples of effective CTAs for lead generation include "Download Our eBook," "Get a Free Quote," and "Sign Up for Our Newsletter."
Demonstrate Your B2B Expertise
If you want to build trust with potential buyers, it's important to demonstrate your B2B expertise on your website. One way to do this is by creating helpful resources like blog posts, infographics, and whitepapers that show off your industry knowledge.
Another way to build trust is by featuring customer testimonials and case studies on your site. These real-life examples will show potential buyers that you're a reputable and trustworthy company that can be trusted to deliver results.
Use Social Proof to Build Trust
Social proof is the idea that people are more likely to do something if they see others doing it. And when it comes to building trust with potential buyers, there's no better form of social proof than customer testimonials.
Customer testimonials are powerful because they're coming from a third party–someone who isn't biassed towards your company. And when potential buyers see that others have had success with your products or services, they'll be more likely to do business with you as well.
To maximize the impact of customer testimonials, be sure to showcase them prominently on your B2B website. And if you can, include a photo or video along with the testimonial to add an extra layer of authenticity.
Make Your Site Easy to Navigate
When potential buyers land on your B2B website, you want to make it as easy as possible for them to find what they're looking for. That's why it's important to have a well-designed navigation system that helps visitors quickly and easily find the information they need.
Some common navigation elements to include on your B2B website are a top menu bar, a search bar, and drop-down menus.
Including Customer Testimonials
As we mentioned before, customer testimonials are a great way to build trust with potential buyers. But they're also an important part of the purchasing decision-making process. Nearly 70% of B2B buyers say that positive reviews and testimonials are "somewhat" or "extremely" influential in their decision to buy.
To get the most impact from customer testimonials, be sure to showcase them prominently on your website. You can even include video testimonials to add an extra layer of authenticity.
GoingClear is a dedicated in-house team of designers, developers, marketers, and strategists located in Boston, MA. We are experts when it comes to all things SEO and how to work and bring your B2B website project to life. Get in touch today to chat about your project.