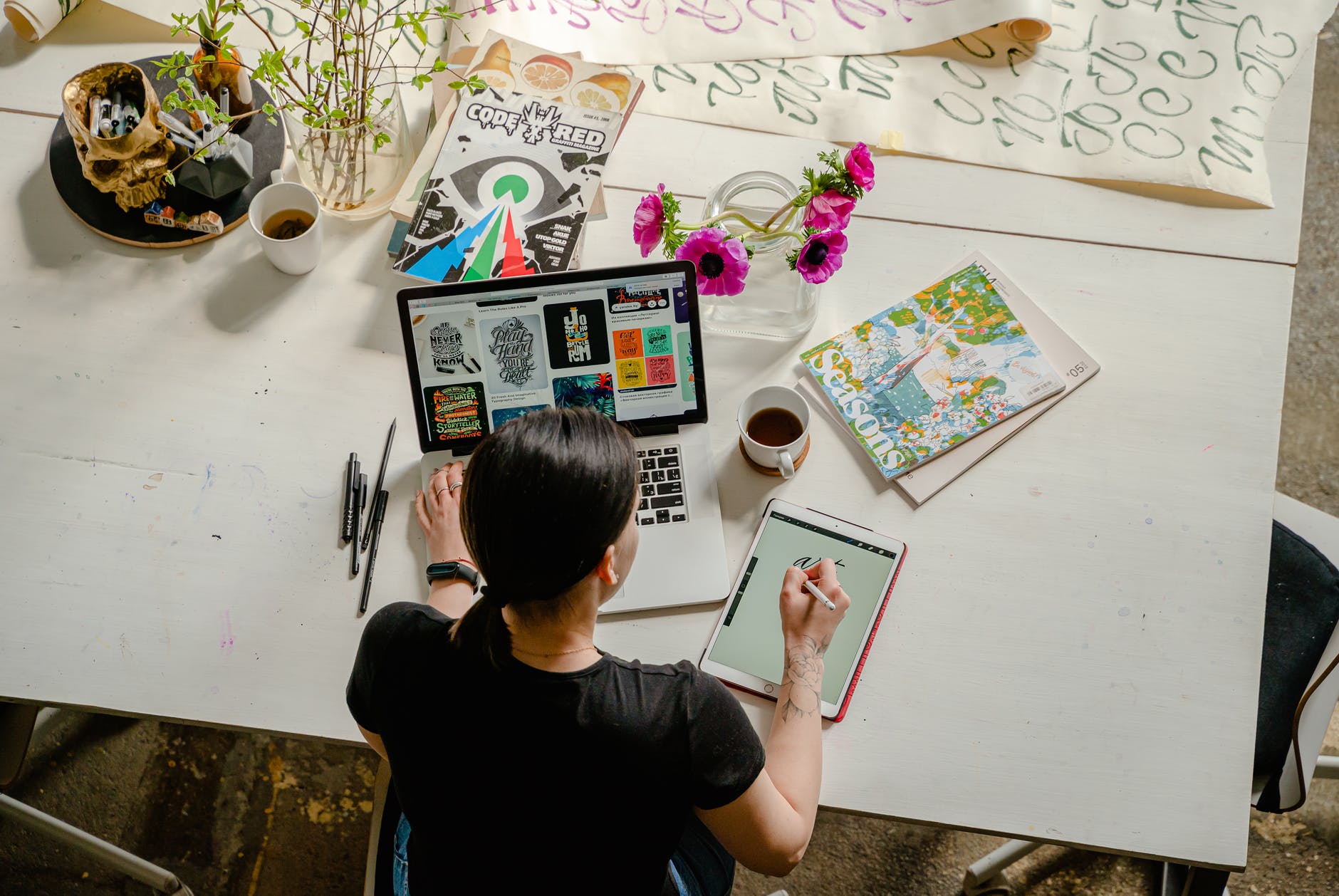 Advertising is the number one tool in your marketing toolbox. Your B2B company can offer the finest products and services in the world, but if no one knows about your offerings – or how to find your company – then you are on the fast track to insolvency. The evolution of web advertisements and the various platforms and tools used to run PPC ads for B2B can be intimidating, especially for traditional B2B professionals who cut their marketing teeth on old-fashioned television and radio commercials. If one of your goals for 2022 is implementing a successful advertising strategy for B2B in Boston, keep reading for some of the best tips compiled by the GoingClear team.
"What's In It For Us?"
Join the many B2B companies that have realized marketing success with GoingClear.
Types of Ad Campaigns for B2B Businesses
There are several dozen different types of ad campaigns, but the most successful digital marketing campaigns can be narrowed down to a handful of techniques. Marketing products and services to businesses instead of individuals can be trickier than selling directly to consumers. The goal of any B2B digital marketing campaign should be to establish your brand and business as the go-to expert in your field while offering the opportunity to build strong relationships with highly desirable business clients. These advertising methods offer the highest return on investment (ROI) for B2B companies. 
Social Media
The digital age has been in full swing for over a decade now, and social media has emerged as a central player in the daily lives of consumers and businesses. The most difficult hurdle to clear in a social media marketing campaign is the ability to command and retain the attention of potential clients. In 2022, the social media platforms that work best for B2B companies in Boston are Instagram and LinkedIn, so it makes sense to target your resources and content towards those platforms. This doesn't mean that Twitter and Facebook should be completely ignored, but they can take a back seat to the numbers-driven omnipresent machines of the first two, as study after study reveals the strength of effective social media campaigns on those platforms.
A social media campaign that hopes to entice visitor traffic, then, needs to begin with a high-quality B2B focused social media page. The elements that matter most for your B2B social media page include things like industry news, solutions to common problems found in your industry, educational material produced and/or analyzed by your company, client testimonials, and relevant curated content that will encourage visitors to bookmark/like/follow your company across various platforms. The goal of B2B advertising is not simply to land a convertible lead but to create a relationship in which your B2B company is seen as a valuable authority for resources and answers in addition to products and services.
PPC Campaigns
Pay Per Click campaigns live and die by the initial targeting and budget arrangements assigned to the campaign. The most successful digital ad campaigns using this method involve a significant amount of front-loaded research in order to segment the specific B2B potential clients your company is hoping to target. Campaigns that fail to isolate and target the ideal segment of highly desirable leads by either paying a flat fee per click regardless of segmentation or by setting the allowable price for click too low, often fail to impact conversions at an acceptable rate.
Podcasts
Video marketing ads and graphic design are irreplaceable facets of any successful media strategy, but podcasts are the dark horse potential champion of B2B ad marketing. A 2021 study indicated that there are 120 million adults who regularly listen to podcasts in the United States alone. This form of media can be leveraged in a variety of ways to advertise your B2B products and services. 
Creating a unique branded podcast and releasing regular episodes while acquiring listeners and positive reviews organically has the highest impact on an ad campaign, yet not every company has the time, capital, or reach to make this a viable option. 
If this target is not immediately within reach for your organization, there is another option. Having C-suite executives or company employees who are experts in a subject related to your B2B offerings appear as guest interviews on already existing podcasts can also be highly effective at improving revenue. This method comes with the added bonus of potentially driving traffic to your social media pages and increasing brand awareness for your company. 
Finally, popular podcasts that touch upon issues that are peripheral to your industry also sell ad time to B2B companies. There is a value-added to the consideration of the podcast's particular reach. Most podcasts will offer analytics insight into what their average listener looks like, what they care about, and what problems need to be solved in their professional life. Choose podcasts that appeal to your ideal demographic for best results.
Advocate Marketing
Similar to the way business-to-consumer companies depend on good reviews and word of mouth to drive interest in their products and services, advocate marketing is a directed attempt to leverage your existing network to generate new leads and clients. Though the organic nature of this method might appear to be at odds with a decisive attempt to place a recommendation somewhere specific, the tactic is quite common for B2B companies that offer a product or service tangential to something currently being offered. For example, the digital transaction management company DocuSign implemented an advocate marketing program in 2012 that has grown to a network of over 1,000 advocate marketing partners and increased revenue by over 3 million dollars in just under two years.
How to Choose the Right Strategy for Your B2B Business
There is no one-size-fits-all advertising strategy in the digital world, and a successful B2B advertising campaign will generally employ elements from several different spheres. The maxim "failure to plan is planning to fail" is highly relevant here. If your B2B business in Boston has yet to clearly define what the goals of a campaign will be, it cannot map out a plan to reach those goals, and your company could find itself swimming in red ink. 
Partnering with a PPC expert from GoingClear is the first step on a path to overhauling your media strategy. Start 2022 off with a definitive set of goals that will increase revenue and conversions and build your brand. 
Contact us for an initial consultation to direct the course of your company's B2B marketing strategy!