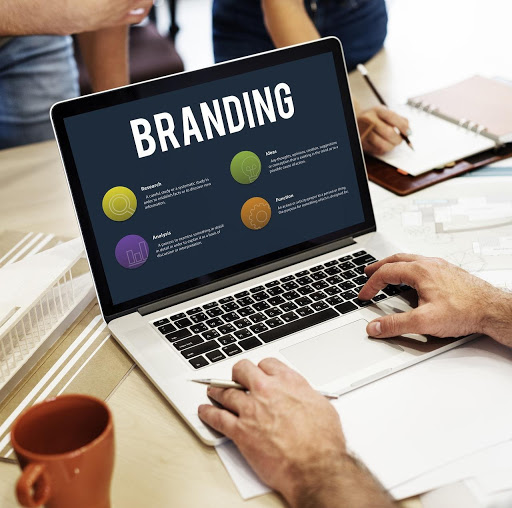 Whether you're an experienced business owner or working on opening your doors, building and solidifying your brand is one of the most important things you can do. At its core, the iterative process of branding is focused on associating your logo and company name with the services and products you provide. Properly executed, your brand is your organization's most valuable asset that can be deployed across your digital real estate and provide a foundation for your inbound marketing infrastructure. 
While your brand can be deployed along with several channels, and there are a wide range of topics we could explore at length, one of the most important is that branding is often most usefully deployed across your organization's core platforms. With directory listings such as designrush and social media on the periphery, at the core is your business's website. Before we go into the ways branding can be used to strengthen the effectiveness of your website, though, it's important to first understand the steps that go into building a strong brand.
Creating or Recreating Your Brand
Working with your marketing services provider, it's important to consider your mission and values as you set out to create a brand name and the supporting logo and marketing collateral that will over time help to attract and retain clients. There are five standard steps in the branding process.
Identify your ideal target audience

and pair them down to the right buyer personas. Your goal is to create a brand that resonates with the type of people whose pain points are best alleviated by the services or products you intend to sell.

From there, you should establish a mission and vision

statement that outlines your business' purpose and value. You can use these statements as the foundation for future marketing material which will help to convince customers to care and trust your brand more than they do the competition.

Branding should revolve around your mission,

vision, and manifesto. This demonstrates the value of your products and services to clients. This will be one of the most challenging steps in your brand building process, as brand differentiation is made more challenging by extremely crowded and competitive industry segments where service standards and company culture are the only methods available to set your brand apart.

Finally, start creating and planning your visual assets,

keeping in line with the themes and tone that you've already established in your mission, vision, and buyer personas. This includes the colors you'll use in your branding collateral, the logo, and the aesthetic design of fonts, iconography, and other visual elements.

Establish the tone and "voice" of your brand.

Are you offering services or products that are sophisticated and refined? If so, then when creating for your brand in any form, or communicating to your customers, you'll have to maintain the same tone. Alternatively, less serious and more playful brands give you more leeway to keep client interactions online and in-person less formal and more personable. 
Once you've carried out these initial steps, it's time to start building your brand into your business channels of engagement, starting first with your organization's website.  
A Targeted and Powerful Tool At the Heart of Your Brand
Once your brand has been fleshed out by your team and your strategic marketing partner, it's time to deploy your brand across your digital real estate, starting with your website. Much like a rebrand is similar to a fresh buildout of your brand, a website redesign based on rebranding should be treated as a fresh build. Starting from the ground up, your goal is "branding" your website should be to create a website consistent with the messaging you've created. 
Leverage Your Visual Palette 
When laying out your branding at the planning stages, your logo and marketing collateral was created with a specific color or range of colors in mind. According to corporate color theory, certain colors support the emotions associated with certain types of businesses. For example, blue tones are often associated with trust and security and used in corporate color palettes. And whereas social media and other less-business-focused sites paint their space in softer shades and lighter backgrounds, corporate websites often adhere to the deeper tones and shades on the color palette, to show a stronger sense of authority.
Your corporate color palette can also be used to help out with the user interface, which allows users to easily navigate your site. Strong visual cues and easy-to-navigate interfaces built around colors integral to your brand will instill in website visitors a sense that they can trust your brand to be straightforward and consistent in the messaging you put forth.  
Well-Designed Navigation Elements and User Interface With Incorporated Brand Elements Builds Trust and Loyalty Over Time
Culturally, we expect websites to function much as we navigate traditional written content, top-to-bottom, and left-to-right. With that in mind, your most important branded elements should appear in the top left of pages so that on every page, it will be in the position most likely to be seen immediately by viewers. Similarly, content on the page should follow a similar layout, including positions for text, contact information, calls to action, and other important information. 
As users continue to visit the website that you've maintained in this manner, they'll come to trust your site and subsequently your brand as a place where they can find valuable information easily and without having to guess as to how to navigate to the information most important to them.  
Match Your Goal to Your Brand Vision and Mission
While the overall function of your website is to act as your digital main lobby to your brand, it should also serve several concurrent business roles. In addition to a storefront for eCommerce or a platform for your brand's blog, the main pages on your website should be structured around communicating to your customers or visitors your brand's overall goals and what sets you apart from your competitors. Presented clearly and supported by your brand's visual collateral, your visitors over time will associate your messaging with the visual elements of your brand, solidifying the mental association and value it represents to them. 
Boston's Branding Agency and Website Design Specialists
As a full-service digital design marketing agency servicing industries in and beyond Boston, GoingClear helps our clients establish strong and powerful branding and then provides them with the technical support necessary to deploy their brand across digital channels. Whether you're establishing the groundwork for a new brand or revitalizing the infrastructure of your existing brand, GoingClear has a digital marketing solution that will fit your needs.