Low Cost Big Impact Online Marketing Activities to Help Grow Your Business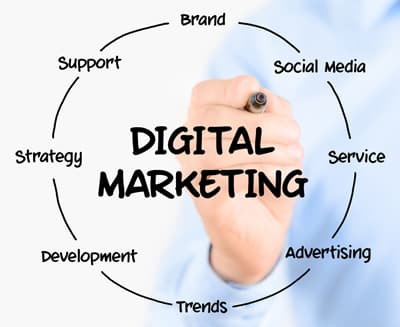 A few of our clients have recently asked us what they can do to grow their new startup and or small business website.   Of course there are several ways to answer this depending on how they want to market and or advertise and or budget and or one of the most important elements which relates to who their target market is.
In regards to this article, this is going to focus on Online Marketing and what can be done online to attract new website traffic and convert the targeted audience either into a user, a shopper, a newsletter signup or whatever the specific goal of marketing to the defined target audience.
With that said, we propose the following 6 activities, that we feel can be completed with either simply your time and or low cost activities.
Search Engine Optimization
Also known as SEO, this is one of the key ingredients to a successful and visible website presence. Simply put, if you are not coming up on the first page of results within a major search engine, then it is reasonable to think that you don't exist.   With a successful and targeted SEO campaign, the goal is to ensure that when your prospects and or customers are searching for relevant key phrases and terms that your website and or key pages are coming up in the results pages.   There are many elements to a successful SEO campaign, but there is also a portion of any campaign which requires quality content to help out.  You can start creating content when you are ready and start distributing that content on other websites and or your own website which we'll talk about below.
Video Marketing
Depending on your resources and or how comfortable you are in front of a camera, this could be an excellent way to generate video content which you can put on a dedicated YouTube or Vimeo or Facebook social media channel for your brand. Video is easy to share and pass along so whether you have a standard setup and can start to create relevant videos and or explainer videos and or other videos that could help draw attention with an ultimate goal of creating a viral video, then we recommend Video Marketing where you are creating videos and then sharing them to your social media channels.
Blogging
A true staple to any website who wants to grow and appear as relevant, every website that is looking to have their website visitors return and frequent their site more often could benefit from developing and integrating a Blog on their website. Whether you are going to write the content or hire a writer or copywriter to create your content, once you have the content, then we recommend posting it in your blog and then taking those specific blog links and sharing them throughout your network and social media channels and or eNewsletter list.
Social Media Marketing
Between posting quality content that you have already created from any of the above activities and sharing them on targeted channels as well as your own channels, we also recommend really engaging with your audience and prospective audience. A successful social media marketing campaign can benefit from a healthy amount of just being there listening and engaging with the audience with an ultimate goal of gaining new followers, likes and shares as a result of becoming an authority within your industry.
Leverage your Existing Networks for free publicity
This might be obvious but if we are talking about low-cost marketing activities, we recommend leveraging any existing networks you have for those true believers that appreciate your product or services that will help share and act as an authentic testimonial for you. Share a key piece of content whether it's a video or article or whatever it is you create with the hopes of them finding it truly interesting enough to share with their networks.  You never who know from their networks just might be a key networker that can introduce your business to other key players.
Social Media Advertising
Staying aligned with the notion of Low-Cost, we recommend experimenting with a low budget social media marketing pay model to see if you can generate some key interest from your target market. With Facebook advertising and other social media channels, you can create very specific targeted audiences to have your advertisement display in front of with a hope of getting them to Like, Share or Post on your channel.  Other social media giants offer similar models. The end result is that you want to first define who your market is and then see which social media channels will provide you with the most targeted prospective audience.
Article Marketing
Since you will have quality content and articles if following the steps above, we recommend getting your article out there on key relevant websites that you'd feel good about being featured or hosted on. You want to have your articles displayed on the publications or magazines that makes up your target audience is reading.    In addition, this is great for SEO where the more back-links you have out there (meaning links back to your website), then the more a search engine may appreciate your website giving you more credibility as well for when your future prospects or customers are searching for a business like yours the next time they search!
With all that said, these are just  seven key online and low-cost marketing activities that we feel are a great start in helping spread the word of your new website launch and or a staple effort to repeat month by month.
One way to evaluate what you as a business wants to take on for work and what you want to hire a professional for could be considered in terms of hourly rates.  If you are lucky enough to have plenty of free time, then we encourage you to learn as much as you can about the above activities and take on those activities by yourself.  But if time is something that doesn't come as freely, then consider the cost of paying a professional to successfully market your website as opposed to learning it yourself and plus leveraging all the years of experience that a marketing professional can provide.
Nobody was born with article marketing, SEO and or social media marketing skills – they all had to be learned at some point.  So with that, we encourage you to learn the ways of successful online marketing campaigns if your time allows but if not, we'd love to be your marketing arm as well listening to your business and goals and then developing a successful marketing plan to achieve those goals.
Learn more about Internet Marketing with GoingClear