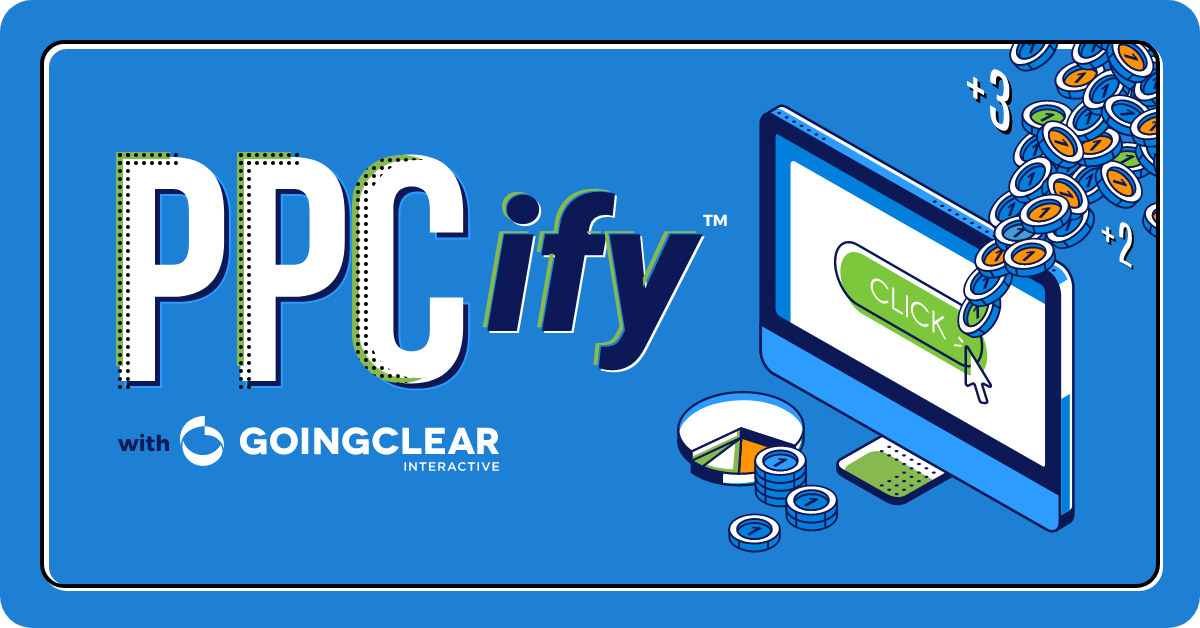 What is GoingClear talking about with the term, "PPCify?"  Basically, we want to deliver you qualified leads through digital marketing leveraging pay-per-click.  Get your brand name or key terms and phrases that are important to your business at the top of Google every time. The best part is, you only pay for the clicks you receive and nothing more. So let's get you PPCified! Start having the best lead-driven PPC account on the web while receiving the clarity and confidence that what we are doing will result in more leads.
At GoingClear, we offer the following PPC services:
Existing account audits

New account and campaign build outs

Ongoing optimizations

Goal setting

Custom reporting

And much more!