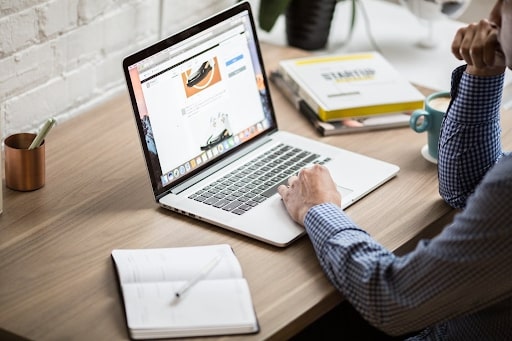 It doesn't matter what business you're in, in this modern age your website matters. It matters a lot. In many cases, your website is going to be the first way that a potential customer interacts with your company and brand. A bad website can cut you off at the knees before you even get to the stage where you can make a sales pitch.
So what are you to do? You're not an expert at building websites, and you have a business to run and plenty of other plates to spin. That is where GoingClear comes in. We offer website design expertise that businesses in Boston can depend on. If you're looking for a way to make your website into a more effective marketing tool, we can help you avoid these common B2B website pitfalls:
Unclear Messaging
What do you do? What are you selling? Why should someone pick you over the competition? What are your specialties and what does your experience look like? If someone can't answer that within a minute or two of finding your website, you have a problem.
You need clear messaging and a way to attract a customer's attention right away. They need to know what you do and they need to get hooked so that they can begin to think about choosing you above other available options. A muddled website that makes it hard to find relevant information can hurt you. You also want to make sure that you're not using too much industry "jargon." Keep things clear, concise, and informative.
Generic Design
Unfortunately, customers can sometimes judge a book by its cover, and many times the "cover" for your business is your website. If your website looks generic and their eyes begin to glaze over before they begin browsing it, a customer isn't going to spend too much time on it. It sounds shallow, but an eye-catching design and bold look, when combined with clear brand messaging, can help attract more customers. We'll put our website design experience to work for you and create something unique and attractive to potential buyers and partners.
Glitches and Lack of Functionality
Picture this. You load up a website in your browser and think "This is a company I want to work with." They have a "Contact Us" page, so you click on it. This seems like the best way to get in touch with them.
The page crashes. Or maybe, you type in your info and hit submit and…nothing. This website is broken, somehow, and you don't have the time to figure out how. You're going to move on and find someone else to work with.
This is why your website needs to be well-designed and functional, above all else. A wonky website that doesn't offer the functionality it needs to will be a liability, and it makes your business look unprofessional. After all, making a website shouldn't be the hardest part of running your business. If you couldn't build a working website, why should someone assume that your company is competent elsewhere?
Your website needs to work, it needs to be easy to navigate, and it needs to reflect well on your company as a whole. It needs to load quickly too because not everyone is patient. Lucky for you, we have quite a bit of experience when it comes to building quality websites that do everything that businesses need them to do.
A Lack of Mobile Support
More and more people spending their time online are using their tablets or smartphones when doing so. You can't always be sure that someone is on a laptop or personal computer when browsing your company's website, which means that you need to be sure that it works on mobile devices as well.
Fortunately, our website design packages take this into account. When we build a website, it looks great and it's functional. That's true whether you load it up on an Android smartphone, an Apple laptop, or any other device that you can think of.
It's Hard to Find the "Call to Action"
When someone visits your website, they need to be able to find the CTA, or "call to action" easily. This is the thing that they should click on once they know that they are interested in what your company does. It can be a form for submitting information, a way to subscribe to a newsletter or a way to contact you directly. Whatever it is, this CTA needs to be easy to find and clear about what a visitor to your website needs to do to become a customer.
Information is Out of Date
If you're running a business, there's a lot for you to do. Updating your website might not be a top priority. We get it, but you have to know that an outdated website can be a liability.
What if you started offering a new service this year, but you forgot to update your website with information about it? A potential customer who comes to your website isn't getting the full picture of your company's capabilities. What if the program or service you didn't post about is exactly what this visitor was looking for? You could be losing out on business!
An out-of-date website can also look unprofessional. What if your last posted testimonial from a happy customer was from years ago? What if some of the services you used to offer are no longer offered or relevant? You want to give someone an up-to-date impression of your business and what it can do for them. We can help you keep your website current and we can set you up with extra features, like a blog that makes it easier to stay engaged with your customers and potential customers.
For All of Your Web Development Needs
If you're a B2B company and you need a more effective website, GoingClear can help. Contact us today and learn more about what we can do for you. In no time, you'll have a website that's helping you tell your story and attracting more customers than ever before.