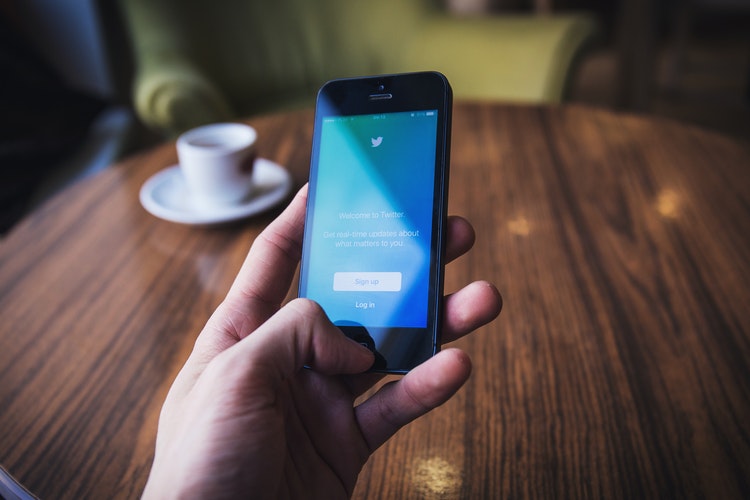 At GoingClear, we know how daunting it can be to try and build a complete and effective social media marketing strategy. How do you know what works and what doesn't? Even if you think you know what to do, the real-world application of your strategy might not end up getting you the results you were hoping for.
This is where a digital presence audit from our Boston social media marketing experts might be able to help. An audit can tell you a lot about your social media strategy and how you can make it more effective.
What is a Digital Presence Audit?
A digital presence audit takes a deep dive into your entire digital strategy.
How are you developing leads?

Where are you falling short?

What other resources might you need to truly excel?
An audit can help you with all of these things, and it can be just the thing you need to take your digital marketing strategy to the next level.
Why You Should Get a Digital Presence Audit
You Can Figure Out Why Conversions Are Low
A conversion is when your content makes someone do exactly what you want them to do. So, if you write a social media post directing a customer to your website and they click on it, that's a conversion.
However, many companies struggle with low conversions, especially on social media. Some give up before they even really try to make their social media a particularly effective sales tool. A digital presence audit can show why your conversions are low and give you some areas to focus on to improve your conversion rate. You can reach more people and get higher engagement. You just need to learn how.
You Can Better Target Your Content
Your content may be fine, but you might not be making conversions because you're not getting it to the right people at the right time. An audit of your social media presence can help you figure out what you're doing incorrectly so that you can make changes. This can be the difference between new sales and stagnation.
You Don't Have the Time or Budget for a New Plan
Sometimes when things aren't working, companies create a brand new plan. This means new initiatives for social media, new digital marketing strategies, and a complete rework of how you try to chase new leads and get new customers.
This new plan still might not work though! On top of that, a new plan could cost thousands of dollars to develop. Instead, opt for a digital presence audit. It can show you where some of the cracks are and give you valuable insight into your online presence. Your audit might even have the answers you need, saving you a significant sum of money.
You're Bringing on More Marketing Personnel
If you're getting ready to bring on more social media and marketing staff, a digital presence audit can help you figure out how to best utilize their skills and talents. You can make your new staff far more effective because you know what weaknesses your current strategy has, and what these new employees need to do to turn things around.
You Want to Pinpoint a Weakness in Your Social Sales Funnel
Your social media and digital presence are meant to engage a customer, or potential customer, at every phase. You want to "funnel" people to your website so that you can make a sale or get a new customer. However, at some point, your funnel is failing. You're losing people and you need to figure out when.
An audit can help you with that. It can help you figure out when you are losing a potential lead, and then you can use that information to correct that. Are they viewing the post, but not clicking the link? Are they clicking the link, but you're not making a sale? Figure out why.
You Want to See How the Competition is Doing
A digital presence audit can also help you figure out how your competition is doing. Are they doing something that gets them conversions, while you're not? Are you offering something unique that helps you generate leads when the competition cannot? Knowing more about the competition and other digital strategies can help you with your own.
You Want to Learn More About "Best Practices"
There is so much information and disinformation about digital and social media marketing out there. A digital presence audit can tell you about what works and what you can do to grow your digital presence. An audit can teach you more about what the "best practices" are for digital marketing and that can help you build a far more effective marketing strategy.
You Want to Have a More Functional Website
Unfortunately, one thing that might keep you from attracting new customers is the functionality of your website. If a digital presence audit shows that people are visiting your website, but not following through and becoming customers, the website could be to blame.
It could be crashing at inopportune times. It may not mesh well with certain web browsers. It might just not be an aesthetically pleasing website! In any case, ensuring that your website is functional is a must if you want to keep developing new leads.
You Want to Reach Mobile Customers
On that same note, you need to make sure that everything that you're doing can connect with mobile customers as well. So much of our online activity consists of browsing on tablets and smartphones these days. If your marketing strategy isn't mobile-friendly, you're toast.
For More About Digital Marketing Strategies
If you're looking for more ways to build more effective digital marketing strategies, GoingClear may be able to help. Consult our Boston digital advertising and social media marketing gurus to see how you can generate more leads for your business and better serve your customers. We look forward to assisting you!