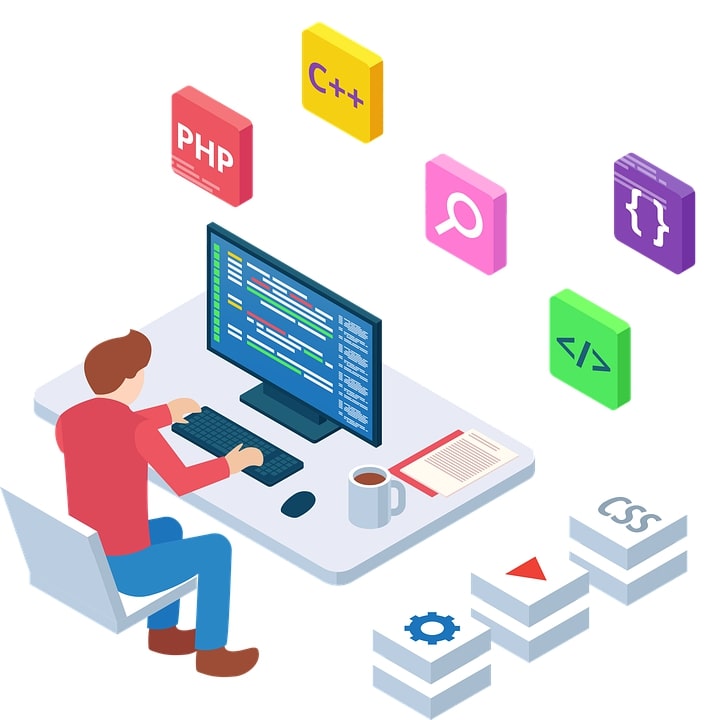 Content marketing refers to the practice of creating, curating, publishing, and distributing content for a specific target audience. This marketing method, while comprising many moving parts, has become the top-tier methodology for generating leads and increasing brand authority. By fostering customer loyalty while improving customer retention, marketing trends in web design build interest groups to retarget former clients and directly impact new customer revenue.
Impact Factors in B2B Content Marketing
Content marketing for B2B companies is a strategic approach to creating and distributing high-value and consistent content to a target demographic of desirable clients. Ensuring that quality content reaches that target market is often a function of how well your B2B web design team has done its job and the level to which web design efforts have coordinated with creators of marketing content. 
Web design is the single most important factor in determining if a visitor remains on your B2B company website after being attracted via any marketing method. Studies have indicated that your website only has between five and ten seconds to make an impression that will determine if a potential client engages with your site or navigates away to one of your competitors.
Web Design Can Help or Harm Strategy
First impressions and snap judgments are not necessarily fair but they matter a great deal. This holds true when designing a B2B website. 
According to the Association for Computing Machinery, a whopping 94% of first impressions are wholly related to design, and 75% of consumers base their opinion of a website on design alone. This means that even if your B2B business is creating rich and useful content, these efforts are wasted if design flaws prevent the majority of potential leads from ever engaging with your website.
In contrast, a fantastic design has been shown to boost user conversions by a factor of four! Implementing an effective content marketing strategy is very closely linked with quality design. So where should a B2B company start when designing a website that will support a chosen marketing strategy?
Know Your Customers
Recent research undertaken by the Boston Consulting Group has presented a profile of the modern B2B buyer. Marketers have come to understand that the new generation of B2B customers not only don't expect to deal with a salesperson, but they also prefer not to deal with a salesperson for the majority (or all!) of the stages of the purchasing process. 
This implies that potential customers are not speaking directly with your sales team, so it is important to use a marketing strategy that anticipates needs while providing comprehensive information via web design and web presence. A website design that implements content marketing intended to establish your B2B company as a respected expert via frequent posting and social media activity is now significantly more impactful than telephone correspondence with a top member of your sales team.
Focus on Mobile
Industry leaders across the B2B space have already realized the importance of the relationship between smartphones and the most sought-after purchasers. Despite the complexity of B2B purchasing in terms of scale, scope, and length of the sales cycle, it is already estimated that using mobile to engage customers can reduce purchase time, foster greater customer loyalty, and increase revenue at an average of about 40%. 
Even if your B2B company is in an industry that has a history of relying heavily on sales over marketing to generate conversions, organizations that are neglecting content marketing optimized for mobile browsing are losing opportunities to engage customers at various points during the sales cycle. The impact and importance of releasing content that is fully accessible from a mobile browser are only expected to increase over the next five years for both Boston-based companies and the wider marketplace.
Looks Aren't Everything, But They Cannot Be Ignored
If your in-house marketing team or outsourced partner agency is regularly producing fantastic high-level content it will not impact your conversions or revenue if it isn't reaching the right audience. One surefire way to ensure your content will not deliver the results your B2B company is seeking is to neglect design. Quality web design optimized for content marketing must consider the following factors:
Visibility
To make sure that visitors read your most valuable marketing content, it should be placed directly in their line of sight, ideally being immediately visible as soon as the page loads. Behavior studies indicate that the more users have to scroll just to reach a specific piece of content, the less likely they are to see or engage with that content. If necessary, a navigation bar at the top of the page that can access the full complement of your marketing content is helpful.
Quality of Design
It may go without saying, but a sloppy web design rife with errors or lacking cohesive navigation will devalue your content and your brand, often irreparably. A layout that is too "busy", is sloppily coded, or takes too long to load is a failure to communicate with a potential client, and will often drive them to a competitor.
Simplicity and Cleanliness
Establishing your B2B company brand voice is a multi-faceted task, and your web design must support these choices with clear and consistent communication. Regardless of the common titles or degrees held by your most highly desired purchasers, no website content should read like a dissertation. 
Striking a balance between informative and accessible should be the ultimate goal. Keep your paragraphs short and break down information in clearly defined subject headings. 
Start Using The Top Marketing Trends In Web Design
Does your website design align with your B2B company's content marketing goals? At GoingClear, our team of marketing and design experts can audit your site for missed opportunities, strengthen your efforts to engage high-value leads, and create content that will help take your company to the next level. Connect with an expert today and partner with GoingClear. Power your growth and take your web design and marketing to the next level!