8 Things You Must Know When It Comes to Choosing a B2B Web Design Agency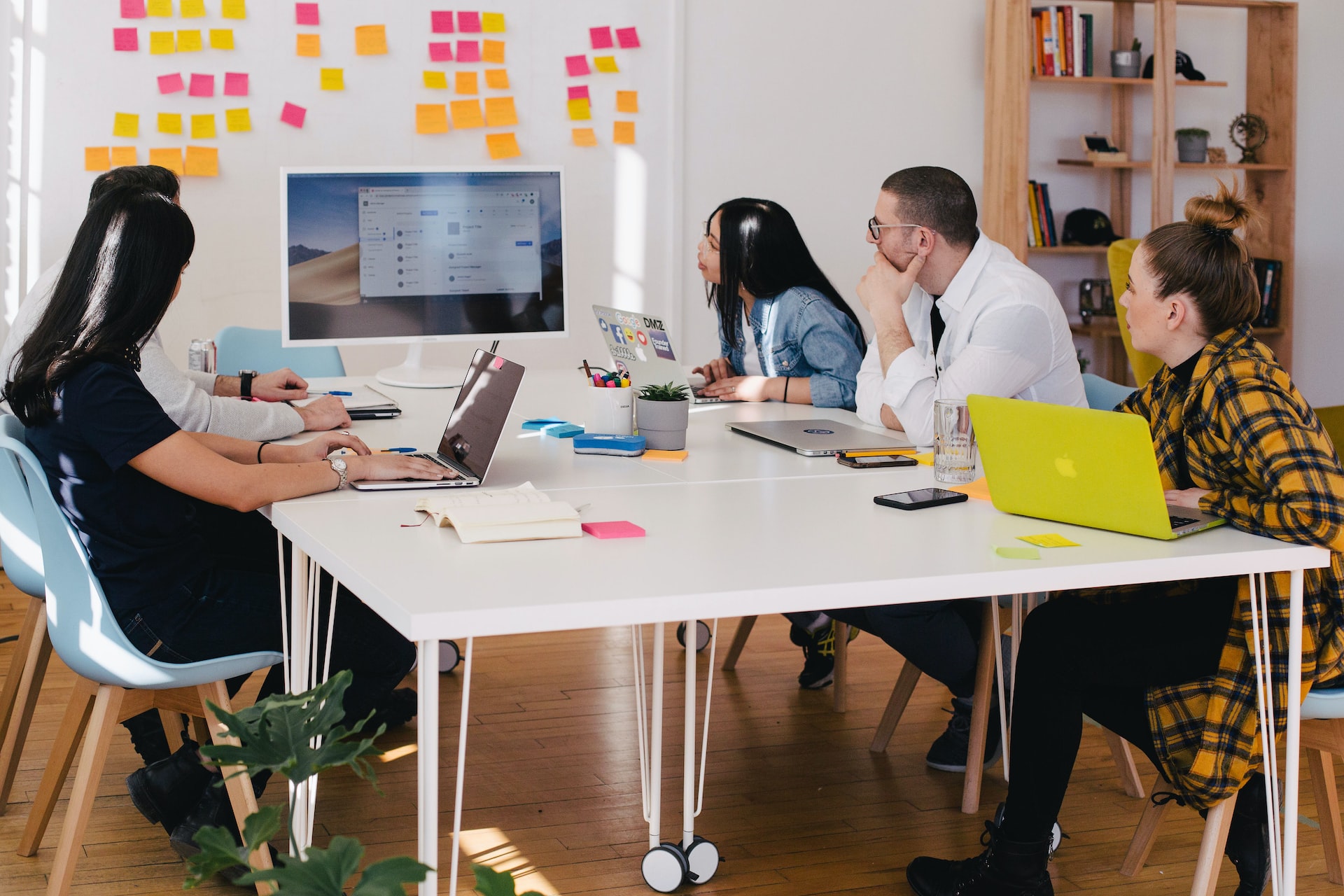 B2B web design is quite different from typical web design for companies and businesses. The aims and goals of B2B businesses aren't the same as those of companies that cater to the public, and they need well-designed websites to reflect these differences.
The number of B2B companies operating online is always increasing, and standing out from the noise of the internet is difficult. That's where the help of a good B2B web design agency can be priceless.
There are several factors to keep in mind when selecting a B2B web design agency, and this article will discuss the eight most important considerations. Once armed with the knowledge shared here, you'll be able to make an informed decision and pick the agency best suited to successfully pull off your B2B marketing efforts.
How Experienced Is the B2B Web Design Agency?
The very first consideration when it comes to choosing the right agency is the experience the team behind the agency has. An experienced agency is far more likely to help you achieve your marketing goals and will be much more professional in the process of getting there.
It can be very tempting to choose an agency that is cheap and affordable, but that could lead to disappointment and frustration.
Look for an agency that has been active for a good amount of time and built a good reputation. A good way to determine the experience of an agency is by contacting them and getting an idea of how they treat their potential customers.
How Does the Agency's Web Design Process Look?
The way a B2B web design agency goes about planning and executing its process is another important element to keep in mind. You should ask about the web design approach that the agency has, and this includes every step—from visual design to service pages and user interface design.
It's also important that you know whether the agency uses third-party platforms such as WordPress; this might not be best for you if you need a customized website. 
A professional agency will be able to provide you with a clear description of how they do things and how they'll design a website for your company.
Keep Content Management Systems in Mind
Most companies use a content management system (CMS) to create and modify content on their websites. This software makes it easy and streamlines content management. If you have a CMS you've been using for a while and enjoy using, it's important that the B2B web design agency you want to work with uses it as well.
If that isn't the case, you may have to change to the CMS that the company uses, and this can cause a bit of an upset for your team. However, if you're not using a CMS or are building a website anew and from scratch, this won't be a problem to worry about.
What Is the Agency's Marketing Strategy?
When working with a B2B web design agency, chances are you'd love to get more out of the partnership than just web design. Many good agencies also offer marketing solutions, and this is what you'd likely want.
If the agency does offer B2B digital marketing strategies and lead generation as well, you should take a closer look at how they approach them.  When you know how the agency plans every aspect of the service they offer, you'll find it easier to determine if they're the right team for your company's needs.
If the agency does not offer these additional services, however, it might be best to find one that does, so you can get value for your money.
Does the Agency Have SEO Expertise?
Search Engine Optimization (SEO) is an important part of digital marketing and B2B marketing. Without it, your marketing efforts may not be as successful as you would have hoped.
An indicator of a good B2B web design agency is whether or not they can create websites that have proper SEO. After all, the higher your search rank is, the better your website will perform.
A reliable and experienced agency will have access to the best SEO tools in the industry and will help you drive qualified leads with higher success rates.
What Is the Agency's Overall Cost and Value?
B2B web design agencies aren't cheap, and you have to be sure that you're not paying too much while getting the minimum from them. The cost of an agency will be one of the deciding factors for most companies because of their budgets, so it's important to choose an agency that offers many valuable services that are worth the monetary investment.
Be careful not to overpay while only getting basic services that won't benefit your company as much.
Compare the value of what you're getting from the agency to the price you're going to pay. If you're getting everything you want and more from an experienced team, it will be worth the money you spend.
Does the B2B Web Design Agency Offer Supplemental Services?
This goes hand-in-hand with the value and cost mentioned above. A good agency will offer additional services like B2B SEO and B2B marketing. Of course, you need to be sure they're not simply claiming to be experts in these services. 
Ask the agency to explain all the services they're offering and to show how they'll use them to benefit your company.
Finding a B2B web design agency that does more than just web design will help you save money in the long run and can streamline your marketing efforts. If you don't need to work with different agencies and vendors, keeping all the processes organized is easier as well.
Look at Feedback and Reviews From Previous Customers
Don't just take the agency's word for it—it's only natural that they'll claim to be the best you can find. Instead, you should rely on the reviews and feedback the agency received from previous clients.
How easy was the agency to work with? Did the team deliver on their promises? Were there any unpleasant hiccups? The answers to these kinds of questions can help you decide whether or not you want to work with an agency.
Before believing the reviews, though, try to make sure that they're authentic. A review left by a disgruntled former employee or a review that was paid for should not sway you one way or another.
Choosing the right B2B web design agency for your company doesn't have to be daunting. 
GoingClear is a group of highly dedicated experts in web design, development, marketing, and strategy located in the Boston, MA area. Reach out to us today to schedule a free consultation and see for yourself why a team of professionals makes all the difference.