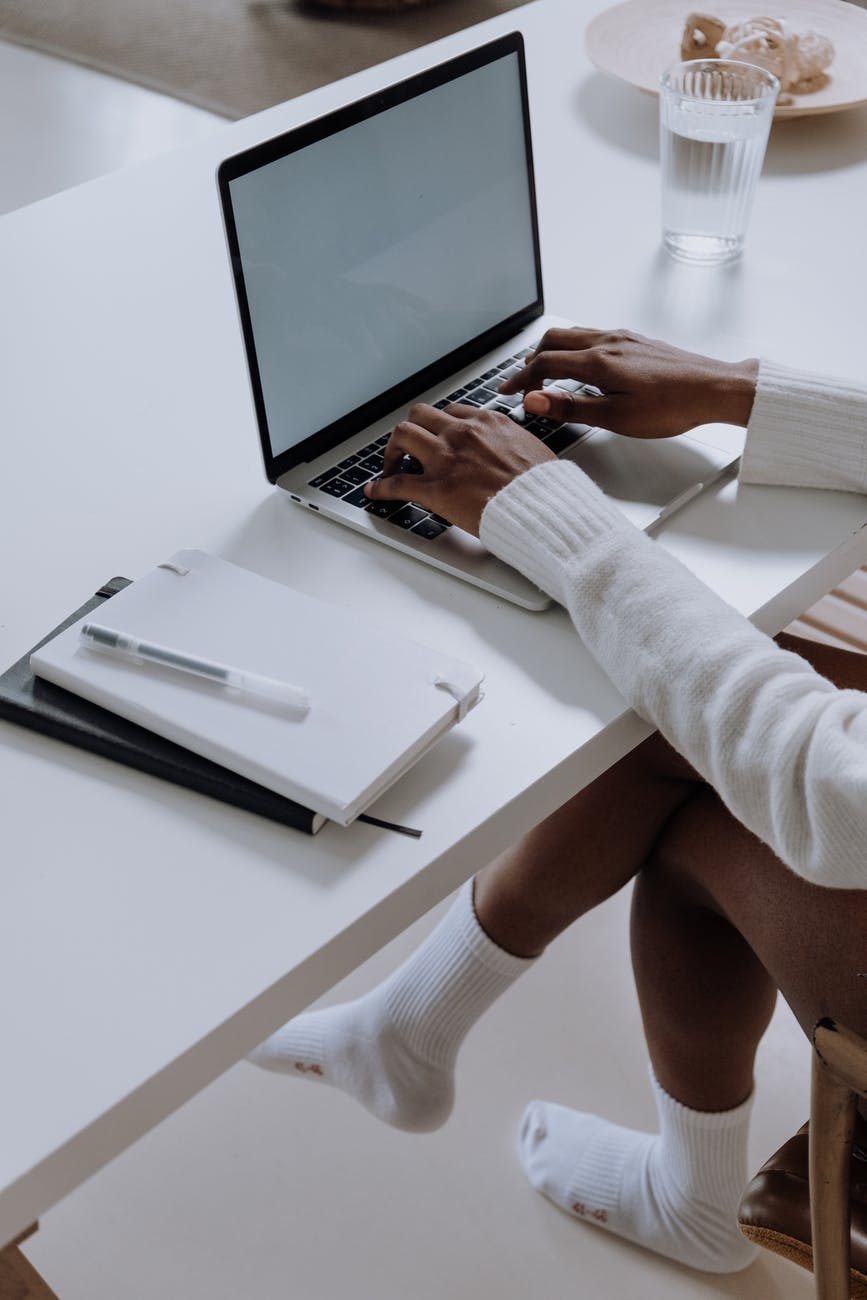 Inbound marketing relies on targeted content creation to draw in customers that fit the profile of a typical desired client. A successful inbound marketing strategy attracts and guides customers through your sales funnel via devices like social media posts, email campaigns, or mobile-specific advertisements. Inbound marketing has become the cornerstone of any successful digital strategy in the B2B space because it builds high-quality, meaningful, and lasting relationships with prospects by empowering them to reach their goals at any stage in the sales funnel journey.
Aim Higher in Your B2B Content Marketing.
Get a Marketing Consultation from GoingClear Today!
How Can Inbound Marketing Be Applied for B2B Companies?
There are three main segments of inbound marketing for B2B:
Attract 
Your B2B company should begin by seeking to draw in highly desirable leads by producing or participating in valuable content and conversations related to your B2B product or service. These efforts are bolstered by establishing your B2B company as a trusted expert in your industry to increase the likelihood of engagement from the "targeted" lead on the user side. The tools most commonly utilized during this stage can include:
Advertisements

Video clips

Blogging

on your B2B company site, or having expert members of your team pen "guest blogs" for companies that offer products or services that complement those offered by your company

Social Media – a diverse distribution of presence on multiple platforms is becoming increasingly vital to attract customers.

Content Strategy – this primarily means focusing on

search engine optimization

, along with optimizing your user experience, both on mobile and desktop
Engage
Once your B2B inbound marketing method has successfully attracted the gaze and focus of a highly desirable lead, a content strategy should be organized around nurturing a long-term relationship instead of just a transactional one. The tools here mirror traditional sales pipeline milestones in familiar ways:
Email marketing

Lead flows

Lead management

Conversational or customer service chatbots

Automation of marketing
Delight
By the time this point is reached, the goal of your B2B company is to ensure that your targeted audience can reach out to your sales and service teams with the knowledge that any needs or issues will be tended to quickly and with a high level of efficiency and satisfaction. The "delight" efforts include:
Smart content

Email marketing via blasts or scheduled newsletters

Conversations inbox

Marketing automation
Why is Inbound Marketing the Best Choice for a B2B Company?
If these items appear intimidating at first glance, do not despair. Inbound marketing has so many moving parts because the successes of a comprehensive inbound marketing strategy are long-term and easy to duplicate once the initial groundwork has been laid. Let's take a look at some of the hard numbers: 
82% of marketing professionals report a positive return on investment for all inbound marketing efforts

41% of marketing professionals have determined that inbound marketing leads to measurable returns on investment

91% of consumers in both the B2B and B2C spaces report that they prefer brands that project authenticity and expertise in their digital content, especially on social media pages

Dollar for dollar, inbound marketing generates triple the number of leads when compared to traditional marketing methods. 
Consider Results When Considering Cost
Traditional marketing tactics tend to be very expensive. Billboards, print ads, and bus station posters may be out of reach for certain B2B companies, especially if they are just starting out or have to decrease overhead until a point is reached where the balance sheet is in the black. Inbound marketing is cost-effective despite the large investment in both capital and human resources due to its much higher ROI. 
The Future is Now – and it's Inbound Marketing
By and large, the same execs and workers seeking B2B products and services are used to being marketed to in the B2C space, since everyone is a consumer in their non-work life. As GenZ-ers begin to saturate the workforce and Millennials become a larger percentage of the decision-makers at companies in the market for B2B products and services, the number of leads that have essentially learned to be dismissive of invasive traditional outbound marketing strategies and overwhelmingly report that they prefer inbound tactics. Business decision-makers also prefer to get company information in a series of articles – even those clearly marked sponsored articles – versus direct advertisements, at a rate of four to one.
Long-Term Value of a Multifaceted Digital Strategy
The content planned for and created at the initial phase of an inbound marketing strategy will continue to exist and generate returns long after it is rolled out. Blog posts, clever social media memes, and instructional guides have a longer lifespan than traditional marketing tactics. Companies that used to spend millions for a thirty-second spot during the Super Bowl are slowly learning that funneling resources into content that will remain live (and potentially be updated to remain relevant) has a value much greater than the highest visibility. 
Reach for Authenticity
Trust, the quality of the highest value in both people and organizations, cannot be built overnight. Business decision-makers are often more hesitant than B2C consumers to respond to any type of marketing that makes extraordinary claims. Studies indicate that almost 80 percent of adults in the United States feel that claims made in advertisements are not necessarily reliable. The factor that influences purchase decisions for B2B products and services is trust in the relationship and the company. The only way to establish this is in stages. That's why inbound marketing methodology depends on building a portfolio of respectable, authentic offerings that will cause the brand to become synonymous with trust and authority in a chosen field.
Getting Started
Are you ready to move to the next level in branding and profit by establishing relationships with highly desirable decision-makers in the C-suite but aren't sure where to start? A GoingClear digital audit is a great place to begin, and we are eager to partner with B2B companies that want to refocus their digital strategy in 2022.  Contact us today, or click the connect button on the top right!