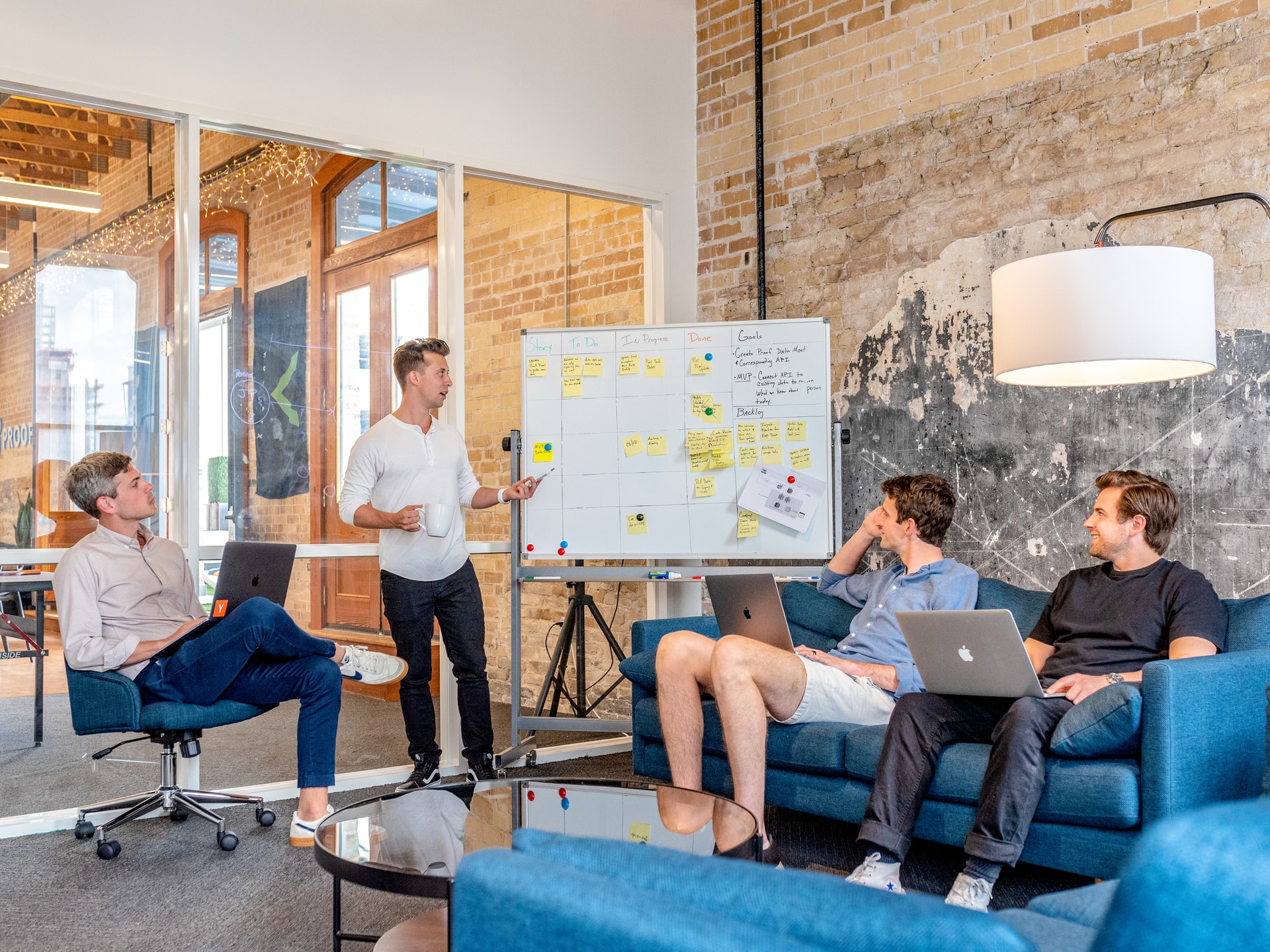 Paid advertising plays a big role in digital marketing for B2B but is often overlooked, and many businesses fail to realize just how useful B2B PPC (Pay-Per-Click) advertising can be. In fact, PPC can be the most cost-effective marketing strategy when it's approached the right way.
With that said, building a successful and effective strategy can be quite difficult and requires a lot of planning. There are several hurdles that need to be overcome, such as the fact that you only have 95 characters to work with in each ad. This can make planning your ads a bit trickier. Still, it remains a good way to advertise and deserves the effort it takes to pull it off well.
Let's dive into the best ways to launch a B2B PPC campaign so you can get started with yours today!
What Is a PPC Campaign?
First, let's briefly discuss what a B2B PPC campaign is. As the name suggests, you pay for clicks with this marketing strategy.
You will advertise your services or products online, and users who are interested will click on them. Those are the clicks you pay for.
The main difference between PPC advertising and traditional advertising is that you can measure the impact of your efforts almost immediately. 
You also get wide targeting criteria, so you can direct your efforts to specific people. That way, you can be assured that your advertising is generating high-quality leads and traffic.
Set Your B2B Objectives
Before you can start your campaign, you need to have a clear idea of what your digital marketing goals for B2B purposes are. Do you want more of your audience to visit your website? Are you hoping to increase sales and revenue? Or do you want to reach a wider audience?
Your goals will be specific to you, but once you've identified them, you can follow the advice shared here for success. Always keep your objectives in mind while planning your B2B PPC efforts.
While there is no true one-size-fits-all approach, the steps provided here are pretty universal and will be successful no matter what you're trying to achieve.
Focus on the Channels That Work
An essential element for B2B PPC success is choosing the right channels. There are various online channels, and your audience is likely to spend a lot of time on them. You need to identify the channels that are most important to your audience so you can reach them better.
Although identifying the right channels requires a good understanding of your audience, you definitely need to start with Google. Most online purchases start with a Google search, so using this channel is a good way to get started with PPC.
For B2B marketing, LinkedIn also serves as a great channel, as well as Facebook and Twitter. Get to know your audience, and you'll know which channels are best for reaching them.
Determine the Budget
You should not plan anything without knowing the limits of your budget. Running paid advertising campaigns can be costly, and you should know where to spend the most money and where to cut corners.
It might be a good idea to start with a modest budget until you know how to make the most of B2B PPC campaigns. Once you know all the ins and outs of this advertising strategy, you can spend more and get better results.
It's highly recommended that you set up your first campaign with a focus on a specific region. Track the results and get an idea of what methods work, and then move on to the next area.
Define Your Target Audience
This has been briefly mentioned in the previous tips, but it's really important that you know your audience. Digital marketing for B2B can't be successful if you don't truly and deeply know your audience.
Build customer personas and gather as much data as you can about the people you want to reach with your advertising efforts. That way, you can identify the right keywords and phrases for your advertisements with more success.
Remember that you only get 95 characters, so using the right words and language is important. To use your words effectively, you need to know the people you're speaking to through your ads.
Identify Valuable Keywords
You want the right people to find your ads at the right time so you get qualified leads, right? Then you need to use the right keywords.
For this, you have to know all the relevant and most valuable words that will get your ads in front of the right eyes. This can be quite challenging, but it's not impossible.
With AdWords, for example, you can choose the keyword match types you want to use. There are four: broad match, modified broad match, phrase match, and exact match. Depending on how much control you want over the search terms that will show your ads, you need to choose the type that works best for you.
Identify Competitive Advertising
It's also important that you use competitive advertising to make your own campaigns different from what your competition is doing for a higher chance of being successful.
For this, you'll have to do a lot of research on what the competition is doing and how your audience is reacting to their advertising.
Look at your competition and compare them to each other as well as your company. Do your best to remain objective so you can find the best approach for your own campaigns. If you want, you can use tools that will help you monitor your PPC competitors and track the latest trends and find the most successful PPC keywords in your industry.
Optimize Your Landing Page
Your landing page is very important when it comes to digital marketing for B2B. If you hope to generate leads and guide them through the customer journey, you need a fantastic and effective landing page.
Make sure your landing page has all the information new customers need, and that it's easy to navigate without deterring your visitors in any way, shape, or form.
Track Conversions
And finally, you need to monitor the success of your B2B PPC efforts. You can't just sit back and wait for the leads and money to start rolling in. You need to closely track the performance of your campaign and ensure you're getting the results you want.
You should use monitoring tools to help keep your tracking organized and accurate. Store all the data you gather so you can also compare all your campaigns and find out what strategies work best for your company.
Digital marketing for B2B doesn't have to be complicated or difficult — all you need is the right people guiding you to your goals. If you're looking for a team of experts with experience in story-based marketing and advertising, you need to contact GoingClear for a consultation today!