How To Implement Lead Nurturing Strategies for Your B2B Email Marketing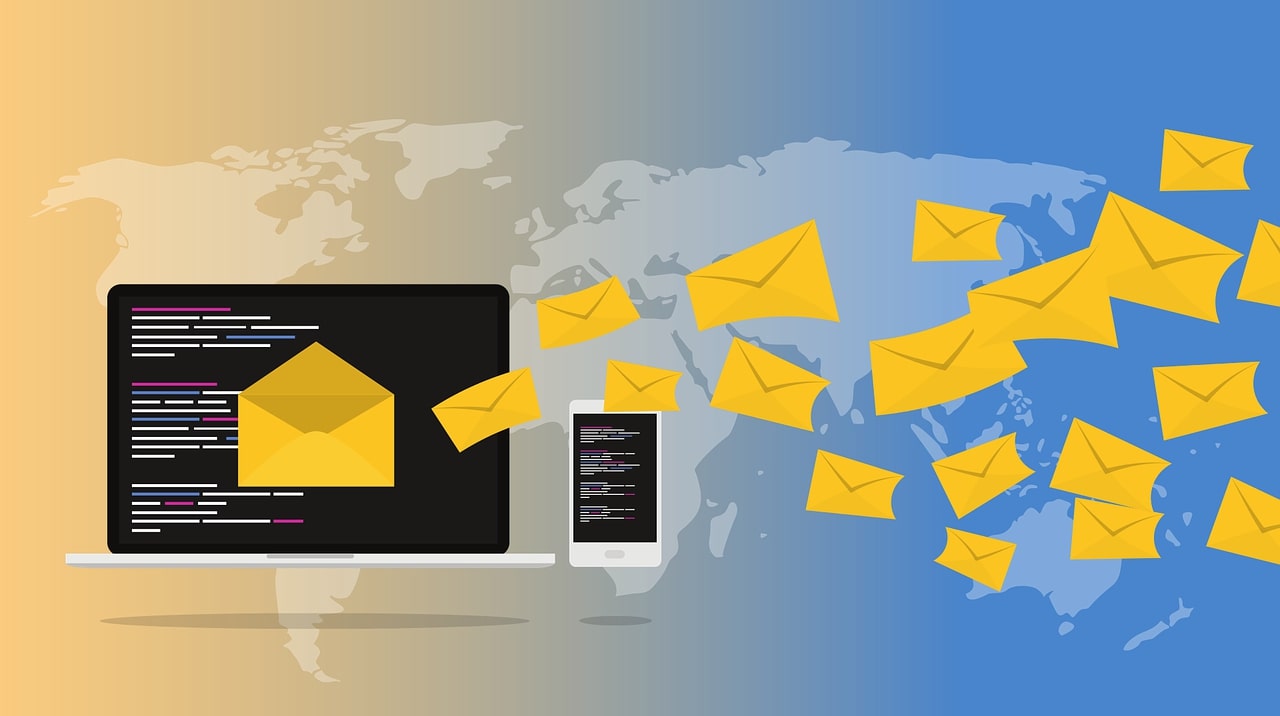 Email marketing tactics have evolved alongside search to be a vital part of the purchase journey, especially in seeking to convert B2B leads into clients. Maintaining this line of contact involves achieving the delicate balance of "just enough" contact to not appear overzealous while keeping your B2B products and services at the forefront of the lead's mind when their company has a need that can be fulfilled by your available solutions.
B2B Email Marketing Matters
Inbound marketing strategies are a complex and multi-faceted issue that can also make a tremendous impact on a company's bottom line. B2B companies must track and leverage customer and prospect interactions across all forms of social media, electronic communication, and visitor behavior on your company website. Neglecting any one of these channels translates into missed opportunities for lead conversion, customer loyalty, and repeat purchases. 
Though email correspondence represents only one portion of electronic communication it also offers the greatest opportunity to ensure constant contact and the ability to track lead or client behavior in response to the content strategy.
Effective Email Marketing and Leveraging Leads for 2022
Email marketing no longer refers to the simple act of buying a list of leads and mail merging a letter to potential clients. There are constant advancements in technologies and B2B buyer inclinations, so any quality strategy for email marketing channels must be fluid. Nailing down an approach that works for your B2B business can account for over half of your company's revenue if designed properly. Let's take a closer look at the basic steps of designing an email marketing solution that will nurture leads for your Boston B2B company.
Sort Your Data
Email marketing campaigns depend on the management and sorting of tagged data. Determining the source of a particular lead is critical because the content of any email correspondence your marketing team sends out should be specific to different segments of the sales pipeline. 
Is the lead a brand new potential client? A former client who had a satisfactory experience and is now seeking additional solutions from your B2B company? A lead that the sales team has not yet been able to convert that nonetheless remains engaged with your brand? 
Sorting your leads is the first step in nurturing each prospect as an individual. Failing to segment your data is a surefire way to ensure an ineffective email marketing strategy.
Automate, Automate, Automate
While it's true that email marketing success can hinge on treating each lead as an individual with unique and specific needs, no inbound marketing strategy can continue to operate without implementing automation for email campaigns. 
After you've sorted and identified the segments of the sales cycle, designing emails that will be sent when a lead reaches each new point in the purchase cycle will free up your marketing team to focus on the highly desirable B2B decision-makers who have reached a point that closing a deal is more likely to occur. Automating the correspondence emails from your marketing team has also been shown to increase trust in your B2B company and increase brand loyalty. 
An automated email marketing strategy, once implemented, should be periodically reviewed to ensure that subject lines, copy, and content remain timely, enticing, and relevant to the B2B purchaser. Again, properly crafted content is vital to garner faith in branding. Emails remain one of the top factors that B2B consumers depend on to communicate information about products, services, and trends in their industrial space.
Use Your Assets!
Studies indicate that about 70% of B2B purchasers prefer text-heavy emails, but that doesn't mean that your messaging can skimp on quality content. When creating your series of emails, make sure to include trust-increasing items like customer testimonials and reviews. 
Other emails should offer links to downloadable content that B2B purchasers in your industry will find valuable. If you have an in-house expert on a particular product or service, design an email that includes a guest-authored, deep-dive explanation of an important part of your business.
Mobile-Friendly Emails are Key
B2B purchasers are often high-level C-suite executives and are statistically even more attached to their smartphones than the average Boston consumer. Recent studies indicate that over 81% of business professionals use their phone to access their email as much, or more than, their office desktop or laptop. 
Ensure that your design template is mobile-friendly for rendering on both Apple Mail and Gmail. Utilize device detection, which will allow you to create emails that will display different content depending on the device that the lead is using to access the email, whether it is Android, iOS, or a tablet.
Encourage Audience Engagement
The average email open rate for B2B emails is around 20%, so engaging with those who have already distinguished themselves as the one among five that are reading your content is important. A two-way conversation is always a more effective way to convert leads. 
Even in the B2B space, showing a prospect that there are human beings behind the email they are reading is a way to build trust in the brand, planting a seed that may be nurtured to fruition at a later date. Emails should contain simple calls-to-action and built-in methods to track or analyze which leads or customers are tapping certain buttons. This will also aid in tweaking the messaging that is sent to curated groups at different points of the sales cycle by allowing your team to determine which CTAs and messaging are more effective.
Partner With B2B Inbound Marketing Experts
GoingClear can help you with every step of the marketing automation process. Creating complex email marketing campaigns to nurture leads is how we ensure that your B2B company is not missing out on conversion opportunities that can impact revenue over the short and long term. 
By implementing and automating your email campaigns, GoingClear will help you gain access to data that will allow your sales team to react quickly and adjust strategy to ensure top-tier conversion numbers, improve customer retention and loyalty, and increase visibility amongst B2B decision-makers. Connect with a Boston-based expert today to get started on transforming your email marketing!