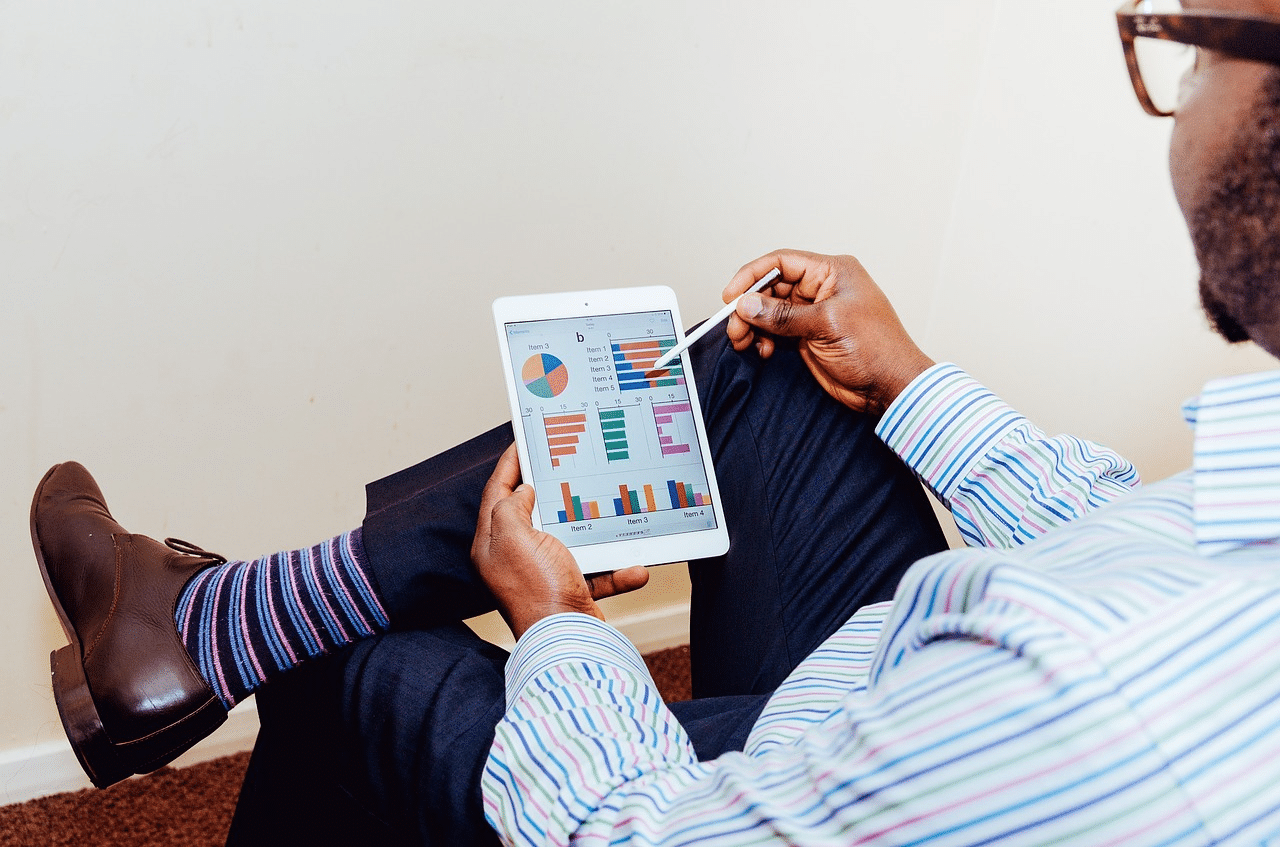 In the world of business, the end goal is to connect with your target market and make a profit. Your business isn't going to get far without a nice profit margin to keep in moving. So, you're always looking for ways to make a positive return on your investment, but it isn't always clear where you should dedicate your resources to maximize your return. 
Some ways of generating a return are riskier than others. There is one avenue you can take that is so essential to your business that it can be the number one driver of a more impressive ROI, with minimal risk. If you haven't guessed yet, we're talking about investing in professional web design for your business site. 
If you're a new business, or even if it's just been awhile since you put any thought into web design, it's important to understand that consumer buying habits have changed. Investing in web design that meets the expectations and demands of today's market will help attract and engage your audience – which is the first step towards conversion. As a new business, a well-built website is your number one tool for generating an ROI that grows your business.
What's Behind the ROI of a Website?
The simplest method of measuring the ROI of anything is to take the current value, including profit, of your investment minus the initial costs, and then divide that by the cost of the investment. The formula would look something like this:
(Current Value – investment costs)/investment costs = ROI%
The problem with measuring the ROI of a website is that there are so many different inputs and outputs that coming up with a specific percentage point of return on your investment in difficult. There are of course formulas that attempt to take everything into consideration, but this is a complex calculation. As a new business, you want to simply know if the investment in web development in paying off like you need it to. 
Instead of focusing on numbers (there's plenty of time for this later), it's smart to begin measuring the ROI of your website by looking at the ways professional web development help build your business. If your website is performing on each of these individual levels, then you can be certain that you're getting a solid return on your investment. 
Steady Streams of Traffic
A well-designed website should generate a steady stream of traffic. This involves web design that takes SEO into consideration for search engine performance. There are multiple elements to website design that generates traffic and building a site that accomplishes this goal requires a holistic view of how every component of your site works together to attract search engine users. At the end of the day, you can't nurture visitors to conversion if your website doesn't attract and engage new traffic. This is one of the primary ways that web design contributes to profitability for your business. 
Conversion Optimization 
Once you get all that traffic moving towards your site, the goal becomes nurturing them to the point of conversion. This is where your business becomes profitable, and where the ROI of your professional website design is going to really shine through. Websites that are built to convert enhance your financial bottom line. Conversions happen through sites that are designed with user experience in mind, provide exceptional value through content, and lead the visitor on to the next step through seamless navigation and effective CTAs. 
Brand Identity and Reputation 
Trust and a reputation of authority is important for every business, but especially for new businesses that are relatively unknown in their communities and industry. It would be great to open your doors for business with trust factors already in place, but that isn't reality. Instead you need to work hard to establish trust with your audience so they're willing to invest in you. Your website is a great place to accomplish this. 
A poorly designed website that falls short on delivering a consistent brand image is going to reflect poorly on your new business – both from the perspective of your audience and search engines. On the other hand, a well-designed website instills a sense of trust and reliability that's so important for building up your customer base. 
Improved Retention
It's a well-known fact in business that it costs more to earn new customers than it does to retain the ones you already have. The more existing customers you can retain and encourage to continually invest in your business, the more profitable you become. While acquiring new customers shouldn't take a back seat, it's important to do whatever you can to keep you current customers happy and engaged. 
A well-designed website can help keep existing customers coming back and encourage repeat visits from the segment of your audience that's slowly exploring and learning more about your business before investing in you. Since these are the most profitable segments of your audience from an ROI standpoint, professional web development is key for promoting growth in your business. 
Discover How Professional Web Development Can Make Your Business More Profitable
As a new business, you might not have the benefit of the same resources that a larger, more established business has. This means you need to carefully consider each investment. When it comes to investments that maximize ROI, there's none more effective than professional web development. 
If you're looking at creating your first business website, or maybe refreshing the site you have to match the needs of your growing business, we're the web development agency in Boston that would like to help. We create high performance websites and offer web design packages that are exactly what you need for boosting your bottom line and watching your business grow. There's no better time than now to start the discussion about what a well-designed website can do for your business. Contact GoingClear today to learn more.