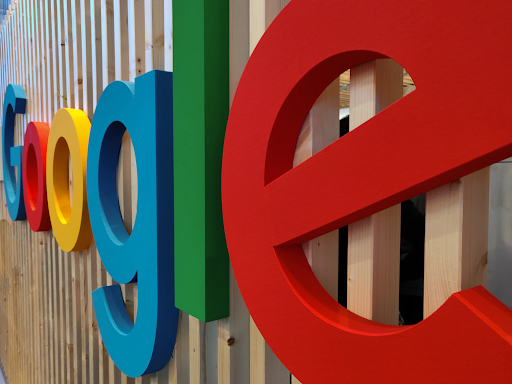 If you ask your smart assistant how often Google changes its search algorithm, you might be surprised by what you learn. Looking over historical data, you'll see that Google adjusts its algorithm at least several hundred times in a given year. According to Moz, Google adjusted its search algorithm more than 3,230 times in 2018 alone. That's the equivalent of close to nine changes every single day.
While that number may seem intimidating, it shouldn't worry you too much. Most of the changes Google makes are relatively minor. 
Some of the changes the search giant makes require an immediate or at least a near-immediate response from the web design professionals responsible for your website, however. Having the potential to impact rankings and featured snippets for as many as 1-in-10 online queries, the BERT update implemented in late-October, 2019 was one change that necessitated quick action for a considerable number of websites, for example. 
What Is a Website Audit?
Discussions of Google algorithm changes and website audits often go hand-in-hand. Once you're familiar with what a website audit is, you'll understand why that's often the case.
Put simply, a website audit is a complete examination of all the things that relate to your website's visibility in search engine results pages. Given the comprehensive nature of a professional site audit, the information it yields should give you a much deeper, more thorough understanding of why your site is or is not attracting the traffic you want it to. The audit should also provide insights into why your website is generating or is failing to generate conversions and increased sales.
It's only through a professional website audit that you can determine whether your site is delivering on key ranking factors, such as user experience. While a website should be created and maintained with users in mind, you can't neglect the "crawling" experience a search engine like Google will have if you want to have as many pages indexed as possible. For this reason, a professional site audit will also analyze how easily crawlable your site is so areas that need improvement can be identified.
If you're even remotely familiar with digital marketing, you know it's not unusual for Google to give very little warning (if any) when it plans to do an algorithm update. The Broad Core update in September, 2019 was announced within a few hours before its implementation, for instance, and the Core update from June, 2019 was announced via Tweet the day before it was scheduled to start. Whenever an update is announced, it's wise to schedule a professional site audit ASAP.
When to Schedule a Professional Website Audit
Scheduling a website audit before or immediately after a planned algorithm update isn't enough for most business websites. Remember – search engines like Google make plenty of smaller changes throughout a given year. In addition, user preferences and expectations change. Links break. Content becomes outdated. Startups mature into viable competitors. Industries are disrupted by new advancements. New technology is developed. Better best SEO practices are unveiled.
To prevent your website from losing favor in SERPs, it's vital for you to schedule professional website audits on a regular basis. Some people may advise you to schedule an audit annually but, given the number of algorithm changes made in a single year alone, is that really often enough? Others may tell you that auditing your site every six months is sufficient but, considering the same factor in a vacuum, is that sufficient?
When you consider how often search algorithms are changed plus all the other factors mentioned earlier, it's clear that most businesses will be well served by having their respective websites audited more often. In many cases, that means scheduling a professional website audit every quarter, assuming no major updates occur in between audits.
Is It Possible to Audit Your Website on Your Own?
Some business owners worry about the cost of scheduling professional site audits on a quarterly basis. In an effort to keep costs down, some of them look into the possibility of auditing their site on their own. While there are free audit tools available online, not a single one of them can yield the detailed reporting that a professionally prepared website audit will.
In general, a free website audit tool will only give you a limited snapshot of your website instead of a big picture analysis of all its many components. Even if you try to get a more complete picture of your site by using several free auditing tools, you may find that the reports you get from each tool will include conflicting information. Those conflicts will only make it even more difficult for you to piecemeal a complete – or accurate – full-blown view of your website together.
Your website is like a salesperson who's available to consumers around the clock without ever taking a break. As such, your site can inform consumers, respond to inquiries, attract visitors and solicit sales 24/7. Clearly, your website is the hardest working member of your team. With that in mind, can you really afford to not invest in regular, professional audits to keep your site as healthy as possible in the context of ever-changing ranking criteria and evolving market conditions?
In other words, you need to compare the cost of professional audits with the amount you stand to lose if your website has a string of preventable "sick days." When you do, you'll quickly realize your site deserves the best care possible. You can't provide that level of care with free auditing tools, but our in-house web design experts can tend to your website in the manner it deserves to be cared for.
Schedule a Consultation with Our Boston, MA Digital Marketing Agency
If you can't remember the last time your website underwent a professional audit, or you don't already have regular site audits scheduled, we encourage you to connect with GoingClear to schedule a consultation. We'll explain our auditing process and provide examples of the vital information you can expect our audits to reveal.
To maintain your website's competitive edge, regularly scheduled professional audits are key. And they're a key you can trust to be well-kept in the hands of the talented team at our Boston, MA digital marketing agency. We look forward to hearing from you soon!