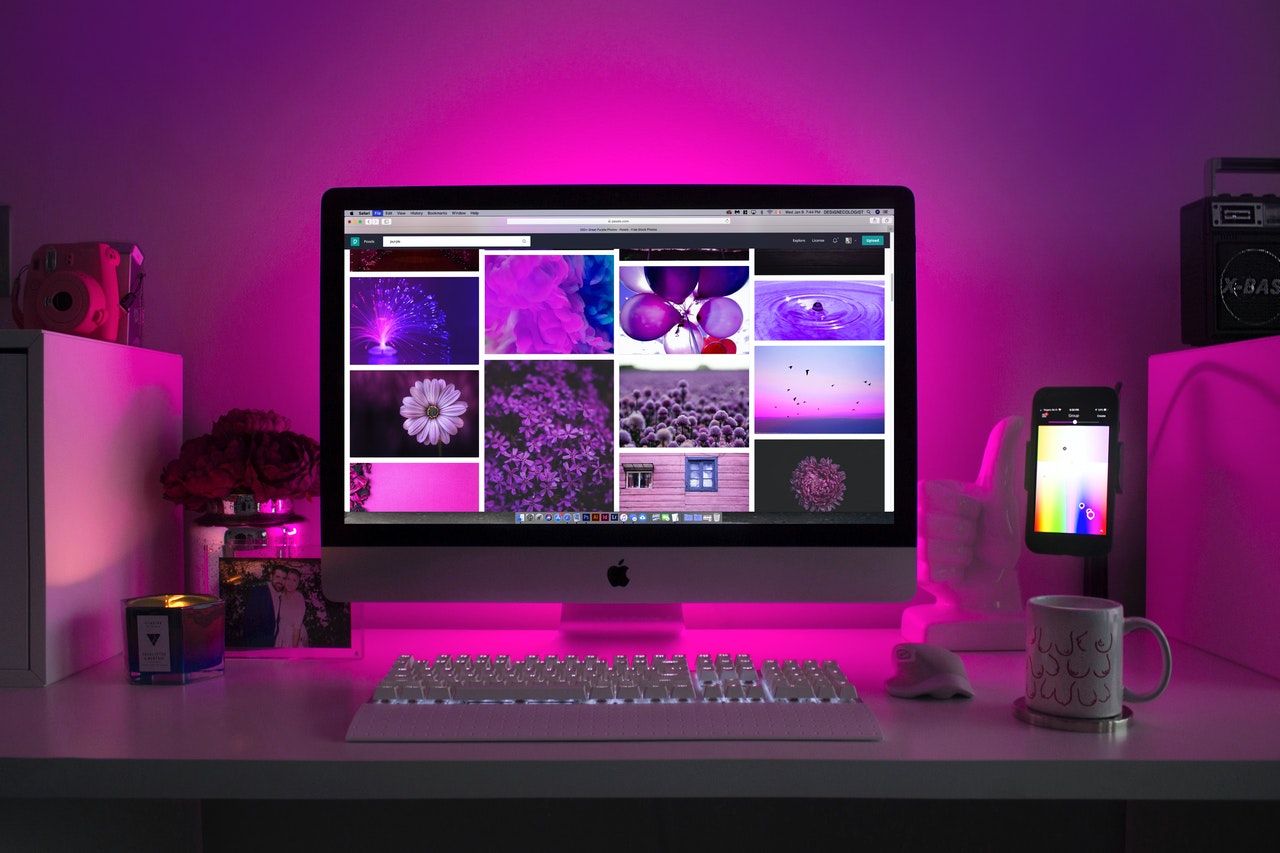 UX stands for user experience, and it's essential for your website visitors. Your website needs to be enjoyable for visitors to come to your website more than once. Here's how you can improve your website UX for B2B websites.
Design With a Purpose
Many B2B companies neglect to create multiple buyer personas and create their websites with these personas in mind. As a B2B company, your buyer persona needs to include the following:
Business goals and objectives

Work responsibilities and activities

Company/industry
Business to business companies also need to ask specific questions when it comes to:
Job role and experience

Challenges and pain points

Brands

Objections
As far as job role and experience are concerned, you need to know how long the individual has been in their career. When it comes to challenges and pain points, you need to know what challenges businesses face when they are trying to meet their goals. You also need to know which brands they are currently using for their business, and what frustrations they have with your brand or brands that are similar that are preventing them from purchasing your products or services.
Keep in mind, your website design and website copy need to address the above-stated buyer persona aspects to improve the UX of your B2B website and increase conversions.
Make Your Website Navigation Nearly Perfect
Improving the UX of your B2B website requires your website navigation to be impeccable. Site navigation is especially important for your B2B website because you need to go into detail about your product features, compatibility, specs, and more. Most of the time, B2B buyers have an idea of what they want, and it's your responsibility to make it easy for buyers to find everything they need.
Create Stellar Content
Creating stellar content allows you to improve your website's UX by allowing your audience to research your services or products to motivate them to make a purchase. Content that is educational, valuable, and helpful grasps the attention of your website visitors and keeps them on your website longer.
Your content can include informative blog posts, infographics, product demonstration videos, and more. Telling customers how great your products or services are, is only the tip of the iceberg. You need to build trust with your buyers, and creating excellent content is one way to establish trust. Creating awesome content also helps you gain authority in your industry.
Showcase Your Brand Credibility
When it comes to making B2B decisions, a lot of time and effort goes into this process because there are multiple decision-makers involved in these long-term investments. Building trust by establishing brand credibility helps make decision-making easier for buyers. You can showcase brand credibility by using case studies, reviews, and customer testimonials.
What Are the Types of B2B Websites?
There are a variety of B2B websites, but the three most common B2B websites are wholesale, manufacturer, and distributor. B2B websites improve:
Online business scalability 

Efficiency and productivity 

Increase in customers

Business brand awareness

B2B commerce sales

Improved sales engagement

Multi-device capability
You also need to consider the elements you are using to boost UX for B2B websites.
What Elements Should You Use to Boost UX for B2B Websites?
Color Psychology
There are different elements you need to include to boost your UX for B2B websites. Some of these elements include color psychology and catchy visuals. As far as color psychology is concerned, when you need to send a specific message to buyers, there are certain colors you can use to grasp a visitor's attention and sway them in one way or another.
Catchy Visuals
A picture is truly worth a thousand words. The brain perceives images quicker than words, so, you can easily get your point across without creating a wall of text to distract your visitors. Catchy visuals are high-quality photos that are full of detail and color. These visuals can tell a story without using words.
Promo Video Content
Promotional video content can be an asset to your website if it's done correctly. These videos can affect your website's overall loading time, so make sure you consider all the pros and cons of using these videos on your website, and which website pages you use them.
Use Landing Pages Strategically
You can use landing pages to focus website visitor's attention on specific information instead of making them search for the information they need. Your sales funnel will play a significant part in your landing pages.
What Is Bad UX for a Website?
There are certain practices you should avoid because they promote bad UX, which leaves your website viewers missing key elements of a website experience.
Insufficient Content
Your content needs to be concise and have awesome visuals. Walls of text will not help your website visitors make a favorable decision regarding your products or services. Make sure your content is managed in sizable chunks, so it is easy to read and skim through. Your content needs to engage the reader, and they need to interact with your content, such as sharing it or leaving a comment.
Prospects Call You Before Viewing Your Website
In the case where prospects prefer to call you rather than use your website to find the information they require, it could be an indication your website is too complicated to use, such as its navigation and the available information.
Website Modifications Don't Provide Favorable Results
All websites need to be maintained and updated at some point, but if these tweaks and fixes don't produce favorable results, you may want to consider trying a different approach to achieve your goal.
How to Get Started with UX for B2B Websites
Getting started with UX for B2B can be intimidating, but it's not as complicated as you may imagine. To get started with UX for B2B websites, you need to know your target audience, involve your target audience by allowing them to validate your work, prioritize your content, and focus on the details, regardless of how small you think they are.
What Is a UX Audit?
A user experience audit is a website assessment of the website's usability, design, and overall user experience to determine how well the website meets the needs of the user. Examples of a UX audit include web app, mobile app, and ecommerce website UX audits.
Are you ready to take your business to new heights of success? We're here to help! Request a free business consultation with GoingClear. We look forward to helping you improve your website and impress your customers.